Wiz Khalifa Opts For Short Shorts Again
See how the rapper is developing the bod.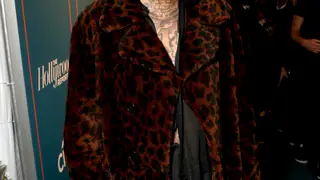 Even after social media attempted to drag him last time for his choice of gym gear, he decided to sport another pair of extremely short shorts out in West Hollywood. 
And Guys are still pleading, "Wiz give your girl back her shorts." Yikes 
The 30-year old rapper has no problem showing off his toned body in his sus' short shorts with his girlfriend, Izabela Guedes. Everyone should probably just get over it, because this may be his new thing in 2018. For now, we will file this away in our "progressive style move by rappers" box. Thanks, Wiz!