This Weekend: Here's What to Watch, Listen to & Experience
Spend time off with Terence Nance, Atlanta United, Thor Odinson & Friends.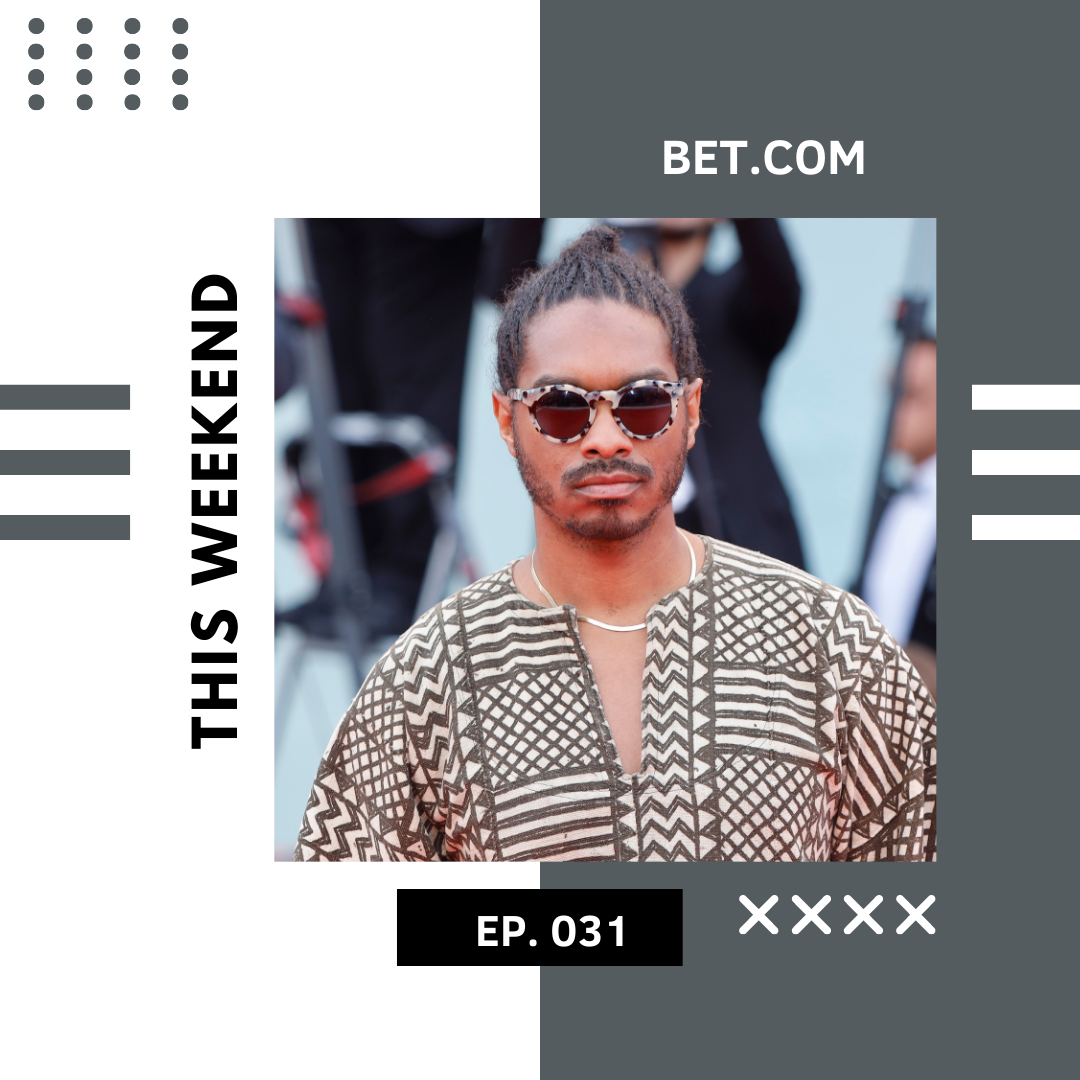 When it comes to content, it's easy for us to stick to what we know or want that old thing back. But for a rare few, being a true content connoisseur is about being on top of what's hot, what's trending, and what's next. Luckily, this new guide is everything for your music, literary, film, TV, and live experiences needs.
Each week, yours truly, Kevin L. Clark, will be your go-to advocate, spotlighting all those content cravings worth enjoying.
You're now tuned into This Weekend, a weekly round-up for content culture lovers and those who love to avoid FOMO.
For Friday, July 8, this week's episode finds us with some freshly-discovered treasures for you, your family, and friends to get into + share with others. It contains a healthy dose of sonic vibes, live experiences, and, of course, something streaming that's a feast for the eyes.
So bon appétit to all those true savants who are purveyors of content culture out there.
---
For Listeners Only:
Kidd Kenn is on a tear with the consistent release of new projects. The latest and greatest from the rising gay rapper who's ready to change hip hop is "Want Not A Need." Featuring fellow sonic change agent, Baby Tate, this song is another self-love anthem similar to "Good Day," that also declarative states Kenn's focus on being the next big thing to top the charts. If you haven't yet heard from this budding and accomplish talent, then don't wait to press play and enjoy the ride.

Ray Vaughn, Top Dawg Entertainment's latest signee, has been raising the temperature where other rappers are concerned as his L.A. Leakers freestyle proved that he's already leagues beyond the pack. Now, up next for the energetic, Long Beach MC is "Mannequin," which focuses on calling out the "lames, phonies, and nobodies" who jockey for his attention. He annihilates the synth-heavy beat produced by Kino Beats, Tariq Beats, and Phonix Beats, while sparking up discussion as to how bright this star's future truly is.


Terence Etc., better known as Terence Nance, the multidimensional artist and creative behind HBO Max's Random Acts of Flyness, delves into his musical side with his first single "In Contemplation of Clair's Scent." As the lead offering from his debut LP, V O R T E X, arriving on Aug. 19 on Brainfeeder, Terence's clarity and confidence opens the pathways for listeners to find peace within themselves as they envision their own possibilities for tomorrow and beyond. This candid number is an intimate one to play as you decompress from a long and arduous week.

Special Mentions: There is also some exceptionally dope work from the likes of Murda Beatz feat. Quavo, J Balvin, Anitta & Pharrell ("NO MÁS"), Doechii ("B***h I'm Nice"), Black Am I ("Mr Hurry Come Up"), Kyle Dion ("Spoon & Bang"), and Allyn feat. Phabo ("Signal") that you cannot afford to miss.
Watch The Streams:
It'll be hard to stay indoors this weekend as Thor: Love & Thunder, the fourth installment in the wildly popular MCU franchise, is out in theaters this weekend. Chris Hemsworth reprises the Asgardian god for the ninth time, and will bring back an array of familiar faces, including Tessa Thompson, Taika Waititi, Chris Pratt, Dave Bautista, and Natalie Portman. In addition to these old friends, Christian Bale is sure to join the pantheon of Marvel's best baddies as the main villain in this must-not-miss film.
Dangerous Liasions, a French-language romantic drama film premiering on Netflix this weekend, finds book-smart Célène (Paola Locatelli) falling for popular bad-boy surfer Tristan (Simon Rérolle) at her new high school in Biarritz, France. Unbeknownst to her, the love interest has been spurred on by a cruel bet he's made with the school's social media queen Vanessa (Ella Pellegrini), which can only end in utter heartbreak. This one will have you cuddling your significant other closely from the end of the couch.
Black Music Month may be slowly entering into the rearview, but that's no excuse for hardcore audiophiles to stop showing love to these greats of stage and sound. Epix's four-part docuseries, Women Who Rock, spotlights and salutes rock 'n roll's trailblazing female pioneers, including Chaka Khan, Sheila E, Janis Joplin, Nancy Wilson, Joan Jett, and more. You can watch this over the course of the weekend through getting a free week of subscription time here.
Live at the Experience:
If you're a sports fan like yours truly, then you're itching for a good matchup. Thankfully, the MLS is active and Atlanta United FC are rolling. Led by Brad Guzan, this club are the recent winners of the U.S. Open Cup, and will be fasting Austin FC in what will be a promising match not to miss.

The Verde & Black are unbeaten in its last four matches and have won three consecutive away games. I'll be in the building for what marks my first-time ever in Atlanta, so, if you're also taking the road swing to the Mercedes-Benz Stadium, don't hesitate to say, "What's up?!" If not, be sure to tune in to Bally Sports on TV or via the app for when the Saturday night match kicks off at 6:00 p.m. CT/7:00 p.m. ET.
---
Check back to BET.com and BET Digital for more weekly installments of This Weekend.
Kevin L. Clark is a screenwriter and entertainment director for BET Digital, who covers the intersection of music, film, pop culture, and social justice. Follow him on @IAmKevitoClark.