HBCU Apologizes For Recruiting White Football Player Who Used The N-Word
Marcus Stokes was originally dropped from the University of Florida and received an offer from Albany State University.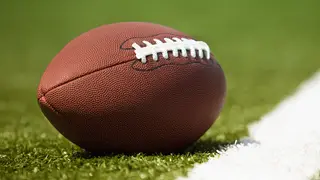 Marcus Stokes, a four-star quarterback recruit, had a scholarship to play football at the University of Florida. But in November, a video of Stokes, who is white, surfaced of him using the n-word while singing along to a hip-hop song. Stokes issued an apology but lost his scholarship. Last week, Stokes revealed that he was recruited to play at Albany State University for the Golden Rams. After some backlash, the HBCU is now apologizing.
Quinn Gray, Sr., Head Football Coach for Albany State University, said in a lengthy statement, "Let me start with a humble apology. An apology for not honoring the tradition and history of ASU and for letting many of you down.
"Please know that my decision to speak with a student that did not meet your expectations was unacceptable," he continued. "I only wanted the best for our team, athletes, and institution when I invited the student to visit ASU…I was trying to help a student get back in competition, and in my haste, I did not consider the impact the decision would have on all of you…My actions caused you to question my commitment to our institution and our ancestors. As the consequences go, I hope to find a way back into the Ramily."
It's unknown if Stokes was offered a full or partial scholarship. Despite Stokes losing the offer from Albany State University, he tweeted there is interest from Alabama A&M and West Florida.
According to 247Sports, Stokes was ranked as the 23rd-best quarterback in the class of 2023 nationally.