Beanie Sigel on New Meek Mill Diss: 'This Bigger Than Onika'
This beef is getting really real.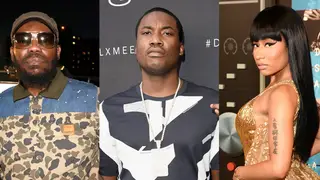 "You're f***ing with the crypt keeper / Grim Reaper," he raps. "You just a tweeter, I'm the knock in the devil's speaker / Stop, this bigger than Onika."
It also sounds like Beanie Sigel's voice is a little softer after being shot and losing a lung. "I'm Coming" premiered on Power 105.1 on Thursday morning (October 6) via DJ Envy.
Hear Beanie Sigel's Meek Mill diss track, "I'm Coming," below.