BET Awards 2022: 5 of Jhené Aiko's Most Hypnotizing Songs of All Time
The singer-songwriter has proven she has staying power.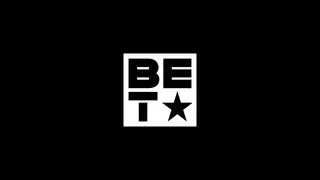 R&B singer and songwriter Jhené Aiko is no stranger to the BET Awards stage, she has received several nominations, including the Centric Award during the 2014 celebration. As we gear up for another year in which we honor some of the biggest names in Black entertainment, join us as we look back at some of the most hits from memorable winners and nominees in this West coast songbird. So ahead of culture's biggest night on Sunday, June 26th at 8 pm ET and hosted by award-winning actress Taraji P. Henson, check out five of Jhené Aiko's most hypnotizing songs.
The Worst

In this standout track from her debut EP Sail Out, Jhené Aiko sings about her regret after mistakenly falling in love with someone who isn't suitable. The track earned her the Centric Award at the BET Awards 2014 and was nominated for Best R&B Song at the 2015 Grammy Awards.

Sativa

Jhené and Swae Lee join forces for this standout track off the singer's second studio album, Trip, which took listeners on a hallucinogenic ride with its psychedelia-inspired productions.

The Pressure

In this smooth yet subtly track titled "The Pressure," Jhené tackles the different challenges of being in a relationship. The song premiered on the singer's debut album, Souled Out.

Spotless Mind

"Spotless Mind" features a chill beat and an island vibe backed by a gentle rhythm and acoustic guitars; the song lyrically speaks about Aiko being a wanderer.

P*$$Y Fairy (OTW)

Jhené's more recent single "P*$$Y Fairy (OTW)" finds the songstress delivering those signature angelica vocals as she brags about her sexual performance. It's the third single from Aiko's third studio album, Chilombo, which earned her two Grammy nominations in 2021 for "Album of the Year" and "Best Progressive R&B Album."

Tune in to the BET Awards 2022 Sunday, June 26 at 8 p.m. ET/PT on BET.