Despite Defeat, a Champion of Stand Your Ground Repeal Presses On
A Florida state representative who has worked to repeal the controversial Stand Your Ground law says he will continue to fight to overturn it.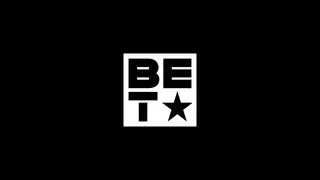 For Alan B. Williams, it was a disheartening defeat. The Subcommittee on Criminal Justice of the Florida House of Representatives has voted down a proposal to repeal the state's controversial Stand Your Ground Law by a lopsided vote of 11 to 2.
Williams, a member of the state's House of Representatives and chairman of the Florida Conference of Black State Legislators, spent months championing the repeal of the law that attracted national attention in the aftermath of the killing of Trayvon Martin in 2012. He has traveled throughout the state and beyond, speaking about the need to repeal the law.
Despite the defeat in the subcommittee vote last week, Williams said he is not the slightest bit deflated, saying that he will continue to press for any legislative measure that reduces what he calls the horrendous effects of the law.
"I'm determined not to give up on this," Williams said, in an interview with BET.com. "This is a movement, not a moment."
He faced long and herculean odds, to say the least. Williams is the Democratic whip in the House Representatives, where Republicans outnumber members of his party by a margin of 75 to 45.
Yet, he said there are encouraging signs on the horizon.
"I feel there is a shift in the temperature on Stand Your Ground, despite the vote," said Williams. "I encounter people — some of my colleagues, for example — who are firmly against repealing the law. But I have made it clear that this effort is not a move to take away their Second Amendment rights. What I find now, is that we may still disagree, but the discussion is not as vitriolic now. And that's a step forward."
Williams was elected in 2008 to represent a district that includes Gadsden County and sections of Tallahassee in northern Florida. He was a champion of the successful passing of legislation that created the Florida Civil Rights Hall of Fame, which recognizes and honors the people who made significant contributions to the civil rights movement in the state.
A native of Tallahassee, Williams said he was surrounded by many forceful and influential politicians while growing up. "They made it possible for me to imagine becoming a state representative," he said. He went to college in his home town, at Florida A&M University.
Also, he said, "There are some tweaks and activities going on in the Florida Senate regarding the Stand Your Ground law. My role next is to track and watch what's going on in the Senate. And then, we'll see what's possible in the House in the future."
In addition, he said that he will travel to other states, whose legislatures are considering repealing their version of the Stand Your Ground law, which enables a citizen to legally use deadly force if she or she feels imminent danger.
"People are beginning to realize that there are flaws with our Stand Your Ground laws and the application of them around the country," Williams said. "It's right for lawmakers to continue to question these laws. If Jeb Bush does and John McCain can question aspects of them, it's worth our legislatures to look at them again, and again."

BET National News - Keep up to date with breaking news stories from around the nation, including headlines from the hip hop and entertainment world. Click here to subscribe to our newsletter. 

(Photo: Courtesy of Alan B. Williams)