Study: Black Girls Exercise Less Than Whites as They Age
Study from the New England Journal of Medicine finds that Black adolescent girls exercise less than whites and have higher body-mass indexes.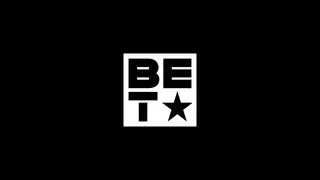 First Lady Michelle Obama has been telling kids to "get off the couch" and get some exercise for years in an effort to break the well-documented link between adult obesity and a childhood spent on the couch. Medical studies have long reported African-American women as having the highest rates of obesity in the U.S., and according to a new medical study, adolescent Black girls are also falling into unhealthy habits.
Over the course of a 10-year study, researchers at the New England Journal of Medicine analyzed the physical activity habits of more nearly 2,400 Black and white girls, aged 9 or 10 years to 18 or 19 years. Overall, both Black and white girls reported a decline in activity as they grew older, but Black girls fared worse in comparison, researchers write. By the age of 16 or 17, 56 percent of the Black girls and 31 percent of the white girls reported no regular activity.
Researchers linked inactivity to higher rates of pregnancy in Black girls aged 14 years and older, while cigarette smoking was more prevalent in whites. For both Black and white girls in the study, less exercise meant a higher body-mass index — the measure of body fat based on height and weight — though Black girls reported higher BMI than whites.

Researchers found both Black and white girls in the study reported less activity if their parents had only a high-school education or less or some college education than for those with at least one college-educated parent, suggesting that "educational underattainment has an important role in the development of sedentary lifestyles," researchers wrote in the study.
Separately, according to Letsmove.gov, eight to 18-year old adolescents spend an average of 7.5 hours a day using entertainment media, including, TV, computers, video games, cellphones and movies, and only one-third of high school students get the recommended levels of physical activity.
For kids and teens, Let's Move! recommends the following to stay active and healthy.
Physical activity: You need to be active 60 minutes a day, at least 5 days a week, for 6 out of 8 weeks. As an alternative, you can count your daily activity steps using a pedometer (girls' goal: 11,000; boys' goal: 13,000).
Healthy eating: Each week, you'll also focus on a healthy eating goal. There are eight to choose from, and each week you will add a new goal while continuing with your previous goals. By the end of the six weeks, you'll be giving your body more of the good stuff it needs.
BET Health News - We go beyond the music and entertainment world to bring you important medical information and health-related tips of special relevance to Blacks in the U.S. and around the world.
(Photo: St. Louis Post-Dispatch/MCT/Landov)