Sneak Peek: Idris Elba and Taraji P. Henson in No Good Deed
The film will hit theaters on September 12.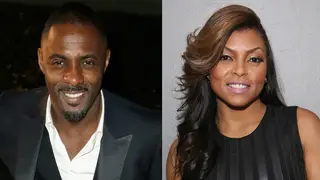 Hollywood A-listers Idris Elba and Taraji P. Henson are slated to join forces in a new Sam Miller-directed crime thriller titled No Good Deed. 
Announced by Screen Gems in January 2013, the Will Packer-produced film was originally scheduled for an earlier release, but conflicted with the premiere of Ride Along, another project yielded by the well-known producer.
Written by Aimee Lagos, the screenplay centers around a former district attorney turned stay-at-home mom, played by Henson, and her two young children who are victimized and kidnapped from their home when she invites an attractive, yet mysteriously suspicious stranger, played by Elba, in to use the phone after his car runs off the road.
In addition to serving as one of the film's leading actors, Elba doubles as one of two executive producers, sharing the title with Rob Hardy.
No Good Deed will add to the long list of box office blockbusters that stem from the Screen Gems brand for the pair, including the 2012 romantic comedy Think Like a Man and the Beyoncé-executive produced Obsessed.
Check out the teaser for No Good Deed below, and go here to take our No Good Deeds Survival Quiz.

 (Photos from left: Joe Scarnici/Getty Images for The Weinstein Company, Bennett Raglin/BET/Getty Images)