This Clip Has The Internet Convinced That Shad Moss Is Dead And Bow Wow Has Risen Again
Bow Wow is that you?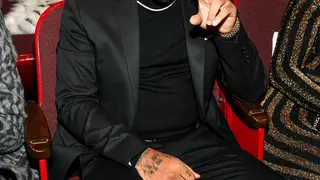 Bow Wow may have been the butt of all jokes in the past couple of years, but the star is reportedly trending today (Jan. 17), for a different, more positive reason. The rapper recently teased new music on social media, and the snippet has many fans convinced that Shad Moss has finally fallen silent and the real Bow Wow has risen and brought the hits back with him.
In the one-minute clip, Bow Wow is seen rapping along to his hard-hitting track. He even drops a line about his recent incident, in which he was exposed for lying about taking a private jet. "This ain't a Bow Wow Challenge, catch a jet on the runway," he spits over a bass-bumping beat.
According to Twitter users, this clip is a certified hit. A numbers of fans immediately commented online, welcoming Bow Wow back to the culture. It's unclear when or if Bow will release the full track, but it's definitely nice to see that the rapper has been cooking up something serious in the studio.
Listen to the teaser and see the Twitter reactions below. 
Bow Wow Teased A New Song On Social Media...

And The Internet Is Convinced That It's A Certified Hit