Former Michigan Governor Ordered To Testify In Flint Water Crisis Civil Trial
A judge ruled former Gov. Rick Snyder and four others testify in a civil trial regarding contamination of Flint's water supply.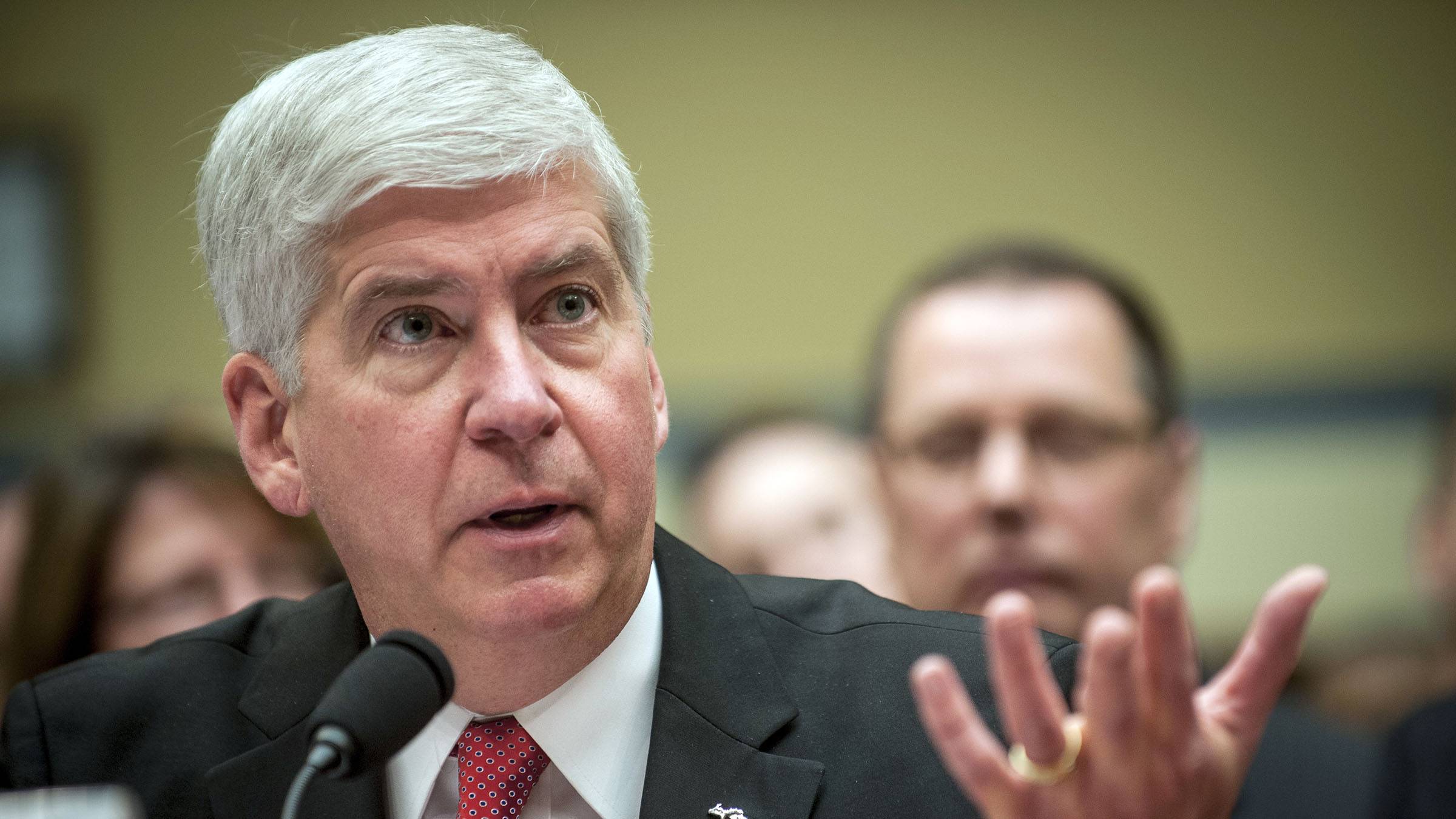 Former Michigan governor Rick Snyder, and four other indicted defendants, will be made to testify in a civil trial over the Flint Water Crisis, and their role in the contamination of the water supply to the industrial city.
On  Monday, Snyder and the four others, who were government officials during the years between 2014 and 2019 when the majority of the contamination took place. They wanted to invoke their Fifth Amendment rights, but U.S. District Judge Judith Levy ruled against it, the Detroit Free Press reported.
Snyder is facing two misdemeanor counts of willful neglect of duty.

The five indicted defendants gave their depositions in 2020 in connection to the lead poisoning of Flint's drinking water supply, and in 2021, some of their lawyers felt the statute of limitations for criminal charges had expired when they agreed to give deposition testimony, according to Levy's recognition of the earlier testimony.
"Each of the movants voluntarily testified during the deposition phase of this case, and now wishes to invoke the privilege against self-incrimination on the same subject matter," Levy said in a 21-page ruling. "They cannot do so."

However, she also said she would hear further arguments on whether Snyder and the others must answer questions outside of those asked in their civil depositions.  Snyder's lawyers saying he should not be taking a stand at the civil trial of two consulting firms.

The civil trial involves residents of Flint suing two contractors, Lockwood, Andrews and Newnam (LAN) and  Veolia Water North America Operating Services, as liabilities for the lead-contaminated water in the city, which lies about an hour north of Detroit.

Levy's ruling can be met with appeals, the Free Press reports. More oral arguments are scheduled for March 25. The jury trial, taking place in Ann Arbor, Mich., could take four months.