Obama Aide, Baltimore Native Says Worst May Be Over
Broderick Johnson reacts to unrest in the city.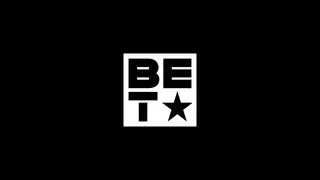 WASHINGTON (AP) — The leader of President Barack Obama's initiative for minority males says it has been painful to watch violence and looting unfold in his Baltimore hometown, but he feels optimistic that the worst is over.

Broderick Johnson, an assistant to the president, commended the efforts of ordinary people who he said are rejecting violence and trying to help restore peace after protests left more than a dozen police officers injured as businesses were looted, pelted with rocks or set ablaze hours after the funeral for 25-year-old Freddie Gray, who died in police custody.
"That filled me with a lot of hope and it reminded me that there are a lot of wonderful things about the people who grow up in Baltimore," Johnson said in an interview.
But what happened Monday night was a little surreal for Johnson, who heads the minority-male initiative Obama named My Brother's Keeper.
"I was 12 years old during the 1968 riots in Baltimore so it just reminded me of images that I thought I'd never see again," Johnson said as he recalled regular shopping trips to a mall that was looted and watching on television as the CVS drugstore in the neighborhood where an aunt still lives went up in smoke and flames.
"So it was very painful to see all of that and to realize that in many respects a lot of the same issues are still there," he said.
Tensions across Baltimore seemed to ease after the city cleared its first two nights of a weeklong curfew without repeated widespread violence. Thousands of police and National Guard troops are policing city streets to keep the peace and prevent any new outbreaks of violence.
Obama sent Johnson to represent the administration Monday at Gray's funeral, which was held, coincidentally, at the church that Johnson's late mother attended. He had already returned to the White House when the situation about an hour's drive north of Washington spiraled out of control.
"Like everyone else who wasn't there, I was noticing what was happening because of the coverage it was starting to get," said Johnson, who is the secretary to Obama's Cabinet.
Johnson also attended the funeral for Michael Brown, the unarmed, black 18-year-old whose shooting death in Ferguson, Missouri, last year by a white police officer thrust the issue of law enforcement treatment of black males and the minority communities they protect to the forefront.
Johnson said it was emotional in both cases to see all the young people filing past the casket of a contemporary.
"This was a reminder of how far too often you've got young people attending funerals, something that's been happening, you know, not just in the past couple years, something that's been the case for far too long," he said. "But that's a jarring image. Very much so."
Obama said the situation has been a "slow-rolling crisis" for a long time. "This is not new, and we shouldn't pretend that it's new," he said.
Besides his duties as the Cabinet secretary, Johnson also leads the My Brother's Keeper Task Force.
Obama, who grew up without his father and says he drifted as a young man, created the year-old initiative to help young men of color. Businesses, foundations and community groups coordinate spending to develop or support programs to increase educational and other opportunities for boys and young men of color.
Johnson said the initiative was created to help residents of places like Baltimore, where poverty is abundant but the opportunity for social advancement is not. He predicted there will be "an even greater sense of urgency" to use the program to help bring Baltimore "to a better place.
"It personally and certainly will be a driving motivation," Johnson said.
BET Politics - Your source for the latest news, photos and videos illuminating key issues and personalities in African-American political life, plus commentary from some of our liveliest voices.  Click here to subscribe to our newsletter.  
(Photo: AP Photo/Carolyn Kaster, File)