Bertha Barbee McNeal Of Motown's The Velvelettes Dies At 82
She and the singing group had hits like 'Needle in a Haystack' and '(He Was) Really Saying Something.'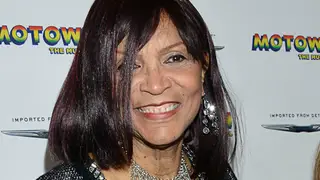 Bertha Barbee McNeal, the cofounder of Motown's The Velvelettes, has died from colon cancer. She was 82.
According to Detroit News, McNeal died on Thursday (Dec. 15) while in hospice care in Kalamazoo, Michigan. She and The Velvelettes had hits like "Needle in a Haystack" and "(He Was) Really Saying Something."
In an official statement, the Motown Historical Museum said that McNeal was "a community leader and educator [and that] Bertha's passion was to inspire young girls, particularly the next generation of female talent. She was a faithful supporter of the Motown Museum and participated in many museum events including Hitsville Honors in 2019 and the grand opening of Rocket Plaza this past August. Her kind and sweet presence was always a delight and she was loved by the museum staff and alumni alike."
"She was an angel. I've lost my dearest friend," said Cal Gill Street, lead singer for the Velvelettes. "She was the group historian and the glue that kept us together."
The outlet notes that McNeal was still teaching piano lessons weeks before she entered hospice and performed with the Velvelettes at Arcadia Creek in downtown Kalamazoo back in July 2022.
Earlier this month, the Kalamazoo Arts Council honored McNeal and Street with Community Medal of Arts awards.
The Velvelettes formed their singing group at Western Michigan University and were later signed to Motown before their single "Needle in a Haystack" peaked at No. 45 on the Billboard Hot 100 in 1964.
The group also recorded "There He Goes" and "That's the Reason Why" with Stevie Wonder in 1963.
McNeal is survived by a son, Marty McNeal, and a daughter Melva Payton, as well as a granddaughter, Cydni Payton, and a grandson, Spencer Payton.
Funeral arrangements are still in the works.