Universal Made the Straight Outta Compton Trailer as White as Possible
Get the strange details on why they call this "successful" marketing.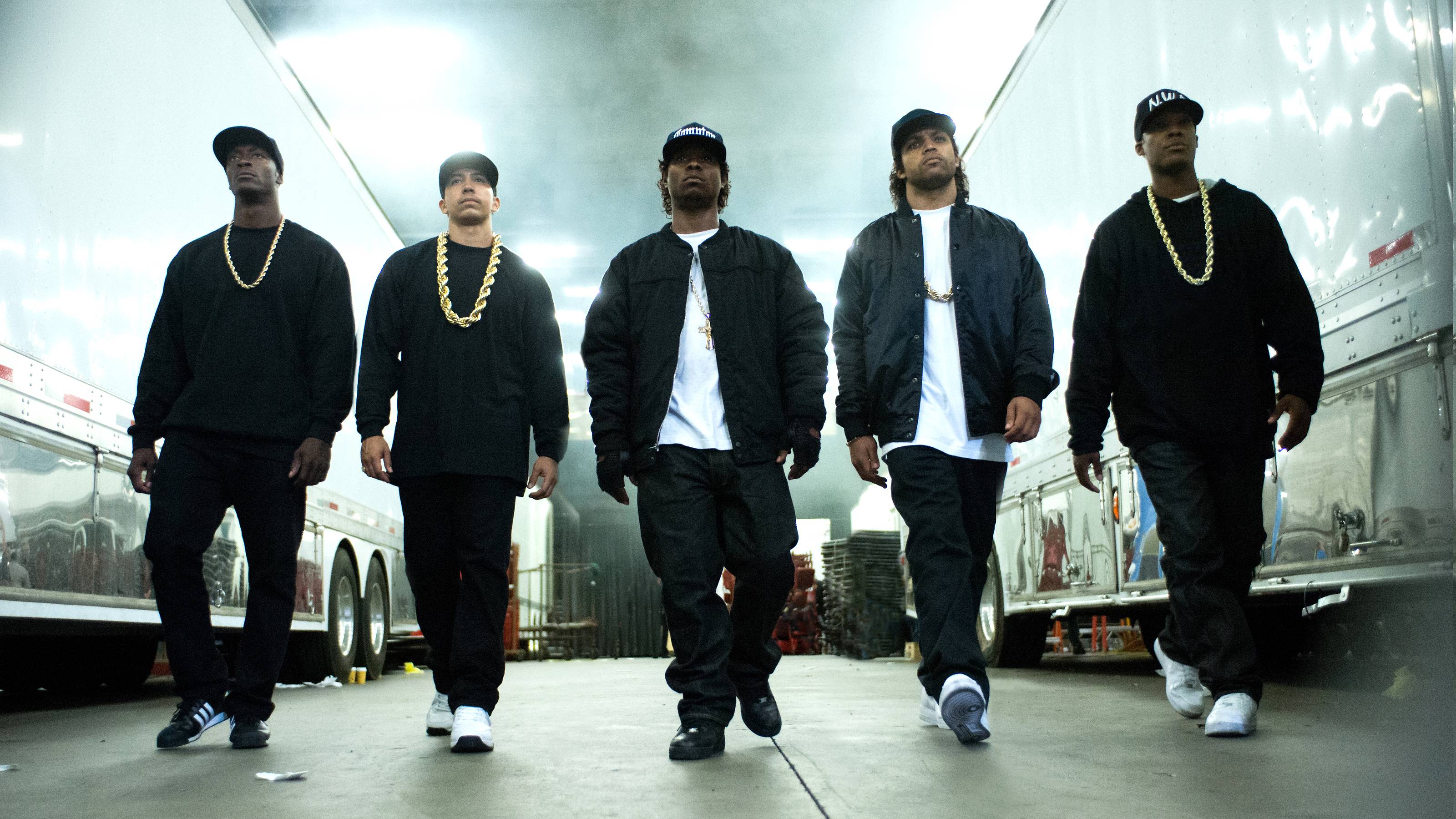 Universal, the studio behind the blockbuster smash Straight Outta Compton, is making headlines for their suspect marketing strategy used when promoting the film. According to Business Insider, the studio was not as confident the film would perform well among white viewers as they suspected it would with African-Americans, so they deliberately created different trailers for different races.
Doug Neil, Universal's EVP of digital marketing, and Jim Underwood, Facebook's entertainment head, discussed the targeted racial marketing of the film during a panel at SXSW.
Here's the difference between the two clips. According to Neil, he and his team were concerned that white audiences would not know enough about N.W.A, gangsta rap, or the overall subject of the film. So, they created a trailer purposefully marketed to white viewers on Facebook centered solely on Ice Cube and Dr. Dre, as they went on to become more household names outside of the world of hip hop — recognizable to white viewers.
"They connected to Ice Cube as an actor and Dr. Dre as the face of Beats," Neil said, who used the term "general population" when speaking of non-African-American and non-Hispanic viewers.
The trailer marketed to African-American audiences was more detailed with the full N.W.A story and experience as Universal assumed the racial group would be more familiar with their journey. "They put Compton on the map," he said.
"I shouldn't say a surprise," Neil said, when asked of the massive success of the film. "A breakout hit."
What do you think of this marketing strategy? 
Take a look at the Straight Outta Compton's cast as they speak on the film's success, below:
BET.com is your No. 1 source for Black celebrity news, photos, exclusive videos and all the latest in the world of hip hop and R&B music.