Ludacris' Manager Chaka Zulu Out of Surgery After Atlanta Shooting
The veteran music executive is expected to recover after being one of three victims of a shooting on June 26.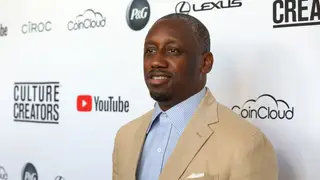 Chaka Zulu, Ludacris' manager and co-founder of Disturbing Tha Peace Records, is out of surgery and recovering after being identified as one of the victims of a triple shooting in Atlanta on Sunday night (June 26).
According to the Atlanta Journal-Constitution, the deadly incident occurred at a Buckhead area restaurant where three people were shot including Zulu. One of the three victims, Artez Benton, 23, was killed, the Fulton County Medical Examiner's Office confirmed.
In an official statement obtained by WSBTV, former Atlanta Mayor Kasim Reed confirmed the condition of Zulu on Monday (June 27).
"We are fortunate to report that Chaka Zulu is in stable condition and recovering. The family thanks everyone for their well wishes and prayers, and asks for their privacy at this time."
Zulu has managed rapper Ludacris for more than 20 years and has released 11 albums, two No.1 tracks, and eight top 10 LPs under the direction of the music executive, Billboard notes.
The Atlanta Police Department is investigating the shooting that was a "result of a dispute in the parking lot" near a restaurant. No arrests have been made.