Benny Boom on Native Tongues Documentary, Meek Mill and More
Benny Boom talks new doc on iconic hip hop crew, working with today's rap stars, and the golden era of big budget music videos.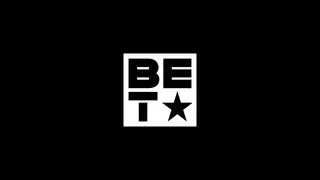 The golden age of hip hop videos may be well behind us, but director Benny Boom keeps on going. The respected rap lensman, who's directed classic videos for Nas ("Made You Look"), Birdman ("What Happened to That Boy") and 50 Cent ("Window Shopper"), has managed to stay relevant at a time when MTV is more TV than music, YouTube DIY directors are a dime-a-dozen, and record label budgets have fallen off a cliff. Not only has Boom been behind the biggest and baddest videos of the last few years (Meek Mill's "I'ma Boss, Waka Flocka Flame's "Hard in Da Paint," Nicki Minaj's imminent show-stopper "Beez in the Trap"), but he's also expanded into new projects. His forthcoming documentary, Speaking in Tongues, is already picking up major buzz even before it's even finished shooting. The film, slated to drop later this year, will focus on the legendary history of the Native Tongues, the pioneering rap collective led by Jungle Brothers, De La Soul and A Tribe Called Quest. Here, Benny Boom discusses the highly anticipated documentary, as well as the twists and turns of the music-video business.
Why are you producing a documentary on Native Tongues? What makes them important?
Native Tongues came at a time for my age group when we were all in college or finishing high school, and all the sudden you get this group of MCs and artists that are kind of forward thinking and sort of speaking to a different type of person. They didn't necessarily come from the ghettos so to speak, and they talked about college. And in their videos they wore all these collegiate things. I hate to say this term, but they did backpack hip hop. But back then if you said that, it was cool because these guys literally had backpacks on, and they looked collegiate and scholastic. It's like the post Cosby Show era in rap music. Their style was different, and it kind of reflected the movement of a mass group of African-American and Hispanic kids into college at that time. If you watched Cosby Show, he had a college sweatshirt on in every episode at one time, and that was subliminal message to the kids that are watching, like, Yo, this is what you guys gotta do. And I think Native Tongues for the most part picked up on that and ran with that and were products of that, just like myself. Native Tongues expanded hip hop to where you could play it loud in front of your parents. You couldn't do that with N.W.A, who I was a huge fan of. I couldn't play "F--- Tha Police" in front of my mother but I could play Tribe. They made hip hop a little more commercial and little more family friendly. It opened up hip hop and let other people come in who thought it was just noise and talking before. You still have that type of MC nowadays that you can trace back to Native Tongues. If you ask them who your favorite groups are, one of them will be De La, or Jungle Brothers, or Tribe. Cats like B.o.B., Lupe [Fiasco], Kanye [West] and many, many more.
Obviously you're well aware of last year's acclaimed A Tribe Called Quest documentary, Beats, Rhymes and Life, directed by Michael Rapaport. How is your project going to take a different approach?
We're celebrating and educating at the same time. Michael Rapaport is a really good friend of mine. There's room in media to tell stories that may have the same components but have different approaches. And our approach is definitely more from a fan-based, educated understanding of hip hop from that era. I remember when I was in college and they had a concert at Lincoln University in Pennsylvania, and we traveled there and it was one of the biggest shows at this tiny college campus. De La, Tribe and Jungle Brothers at one show. These guys were mega-stars but they took the time to do these shows at small Black colleges so that everyone could see them. This is what I want the kids nowadays who listen to hip hop to understand. There seems to be a detachment from what these artists meant to us at that time. I treasure artists from that era in the same way that my parents treasure the Temptations or Marvin [Gaye] 'cause we grew up with them. In order to put them in the proper light and the proper perspective, we're definitely coming from a more respectful place [than Beats Rhymes and Life].
Native Tongues' legacy may be living on, but so many other things about hip hop have transformed — especially the music-video game. What changes have you seen over your long career?
iTunes and digital outlets for music have changed the game a lot. The economics took a few years to catch up. It's almost like watching a car crash happen in slow motion — you brace yourself for it, and then when it hits it's not as bad as you thought would be. That's kind of what happened with the music industry. They saw the downloads and people stealing music, and they braced for it financially and cut all the budgets for videos. On the flipside, as filmmakers, we went from film to digital. That technology change helped us recapture the look that we wanted for less money. So it took a while, but things balanced out. Because of technology, people are now able to pick up a camera and go. Like Dre Films and Spliff TV — they shoot everything that [Rick] Ross and those guys wanna do. They're with them all the time. They shoot the behind the scenes and that's a great thing; we didn't have that opportunity to basically live with an artist and shoot a visual anytime they make a song. We didn't have that access. These guys came in when technology was different, so they're able to flip the game and do what we did for less money. 
Is it hard making videos nowadays that stand up to the standards you and folks like Hype Williams set with the six-figure budgets of the early 2000s and late '90s? 
It just forces us to be more creative. If you look at any year from 2005 back and, you see videos that I did, Chris [Robinson] did, Hype [Williams] did, [Little] X did that all have similarities, the same theme, same kind of location. It was competitive. So let's say for example, if X did a job away, one of us would say, I wanna do a job away and I want it to be bigger than that. "Big Pimpin'" was the video that made everyone say, I gotta go away and try to do a video. We all tried to make something as epic as "Big Pimpin'" and we were never able to.
A decade ago, it seemed like you did every other video out. Now it seems you pick and choose. What motivates you to keep doing videos today?
The song and the artist. I really like being able to collaborate with new artists because of my respect for music and hip hop. When a brand new artist puts their image and their music in my hands, I'm really gonna take good care of it 'cause I respect what they're doing and that's it's gonna live on forever. An example of that is Meek Mill's "Ima Boss." That was a no-brainer for me. I had already been listening to Meek — I'm from Philly. They had shot a video for the song already, but it was just images of him; it didn't capture what the song was about. It's not so much about flash — you're from North Philly, you're from Berks Street, you ride bikes. Let's show what you do. I really like that video; we went to the hood and just gullied it out. Same thing with Waka Flocka's "Hard in the Paint." We went to the jungle and shot, and that's a place you just don't go and film. If you had to rate neighborhoods in America and the danger level, I'm sure it's one or two top dangerous hoods in America. We went there and shot a video. That was a big accomplishment for us. An out of town artist, and no real incidents happened. Those are the type of things I really enjoy doing: taking an artist and putting him in an interesting place and making a memorable video.
BET.com is your #1 source for Black celebrity news, photos, exclusive videos and all the latest in the world of hip hop and R&B music.
(Photo: Alberto E. Rodriguez/Getty Images)