'First Wives Club' Star Jill Scott Discusses Her Love Languages
The cast also joined the conversation to share how they deal with grief and must-haves at a wedding ceremony.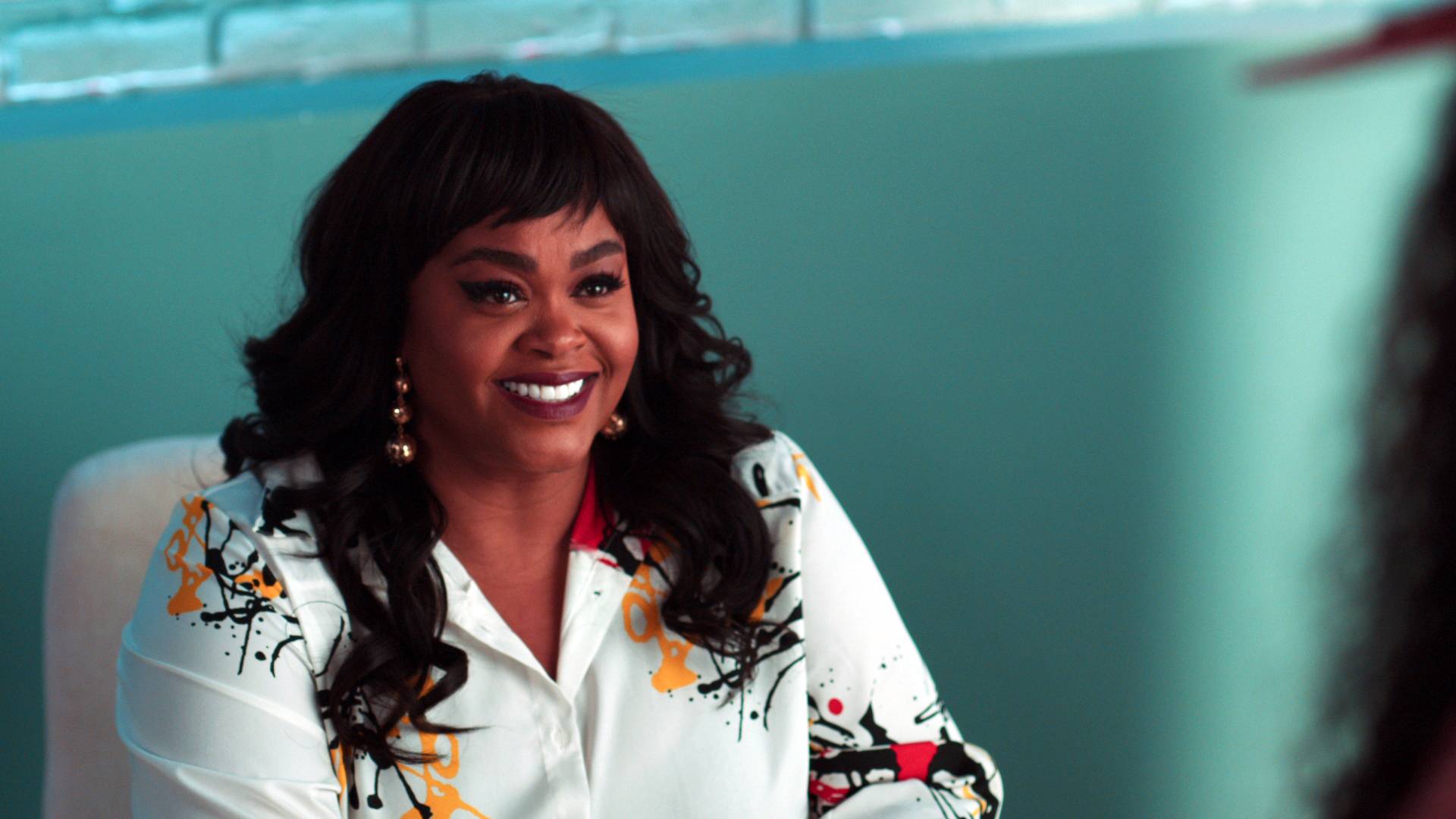 The ladies are back and ready to take centerstage as First Wives Club is back for season three. The series stars Jill Scott, Michelle Buteau, and season two newcomer Michelle Mitchenor and follows the lives of Hazel (Scott), Bri (Buteau) and Jayla (Mitchenor) as they experience the pressures of new jobs, loves and friendships.
For season three, the friends' lives take an unexpected turn as they process their feelings of loss and discover what's really important to them. The season will include jam-packed guest stars including Deborah Cox, Essence Atkins, Tasha Smith, Valerie Pettiford, Terri J. Vaughn, Affion Crockett, and more.
In this fun chat with BET.com, Scott, Mitchenor, Mark Tallman, and Ronreaco Lee talk about grief, love languages, and how they would describe the new season.
BET.com: As we head into season three, in which direction are you hoping Hazel goes for the new season and how would you like to see her development?
Scott: I would love for Hazel to handle her business because she can be flighty at times — she's half in and half out most of the time. I would love to see her record level take off.
BET.com: Hazel shares her love language is receiving gifts? What's Jill's love language?
Scott: Action — I love a participant. Acts of Service because I need you to service the queen and consider me. I'll give you anything if you're good to me, consider me, and think about me. Do all the little things.
Mitchenor: All of them [laughs].
Lee: Acts of service would be mine.
Tallman: Acts of service and like most dudes, physical touch [laughs[. I'm an engaging person so I expect it back and it speaks volumes for me when someone is doing something just for you.
BET.com: A destination wedding is set to happen this season. What are three things you need in order to have a smooth sailing-wedding?
Mitchenor: My wedding was perfect so I'll share [laughs]. One thing we did that I loved was we had a private dinner before we introduced ourselves as a married couple at the reception. It was great to see and reflect with my husband so that was incredible. I would also say have the illest bachelorette party you can have and lastly, I included my husband in the planning process from the color schemes to the vibes he wanted to set because it was important for it to be a collaborative effort.
Tallman: Also, make sure there's an open bar because I've been to weddings without an open bar and I was upset the entire time [laughs].
Scott: The hairstylist needs to be on deck because the weather will tear you up. You need great friends and that's for any wedding — you need people who genuinely love you. The last thing is great food / great music.
BET.com: Who would you love to have sung to you and your partner down the aisle?
Tallman: I would say [Maxwell], although my homeboy Pastor Tim Johnson, who is now a gospel artist, sang at my wedding.
Scott: Oh my goodness — I would love Jazmine Sullivan to sing anything to me at any time.
BET.com: If you could use one word to describe season three, what word would you use and why?
Scott: Shocking because there's some shocking moments in the series — I was blown away when I read the script.
BET.com: There have been many talks about a Sister, Sister reboot. Would you come back and play with Tia and Tamera as Tyreke if the reboot were to happen and have you heard anything?
Lee: Last I heard, their not doing the reboot but I would be honored to do so. Even though I was acting as a child, I was introduced to the world through my stint on Sister, Sister so I would have to go back and wrap things up. I think Tyreke opened up his own security firm for big celebrities that came through Michigan.
BET.com: In one of the recent episodes of your podcast, you discuss finding a good man but being ready for him when he comes. What does Jill's ideal man look like, and if he knocked on your door, would you open it or would need more time?
Scott: I wouldn't need any more time because I'm doing my work as a human being and a woman so the door would open. As for my ideal man, I would want someone who has a child spirit and can see the joy in life. Also, someone whose smart, reads, and a helpful mate to help me.
BET.com: Can we expect a new album from Jill Scott coming soon and which artists would you feature?
Scott: Yes, music is on the way. I would love to collaborate with Fousheé, Tobe Nwige, and Michael McDonald. There are so many people I want to work with. I can continue with the list as I would love to work with Rapsody, Thundercat, Tierra Whack, Anderson .paak, and Doechii. Her album slaps and that young lady can spit.
BET.com: There's a moment in the series where the cast has to lean on each other and face grief. While there's no rulebook for dealing with a loss, what tip would you share with someone dealing with grief?
Scott: Give that person space but be present. You may need to sleep on the living room floor until they need you but be there and don't leave them alone. Grief is hard and can be challenging but they need your presence. Convince them to shower, cook for them, let them sleep, and listen to them when they need to talk.
First Wives Club returns to BET+ on Thursday, November 17th, with new episodes premiering every Thursday.
---
*This interview has been edited for length and clarity
Ty Cole is a New York-based entertainment reporter and writer for BET.com who covers pop culture, music, and lifestyle. Follow his latest musings on Twitter @IamTyCole.*This interview has been edited for length and clarity