Wisconsin Babysitter Returned Dead Baby Boy To Mother And Pretended He Was Alive
Marissa Tietsort was arrested for killing the two-month-old, who suffered blunt force trauma to the head.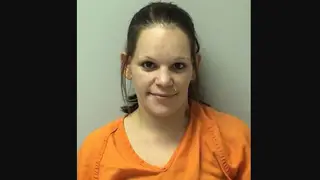 A Wisconsin babysitter was arrested after she returned the dead body of a two-month-old baby boy back to his mother.
According to police, 28-year-old Marissa Tietsort was charged with first-degree intentional homicide in connection with the Oct. 18 death of Benson Xiong.
Tietsort, who is pregnant with her sixth child, dressed the baby up in a heavy snowsuit with a hat pulled over his face and buckled him into a car seat before returning him to his mother. At the time of the drop-off, Tietsort did not inform the mother that the baby was dead, said police.
The child's mom told police she dropped Benson and his older brother off at Tietsort's home. While the children were with the suspect, the boys' mother received a text from Tietsort, which said she'd been accused of child abuse in a new article. Tietsort allegedly asked the woman not to tell anyone she was babysitting the children.
Three hours later, the mother met Tietsort at a McDonald's to pick up the boys and Tietsort allegedly acted like the baby was still alive. After handing the corpse over to the mother, Tietsort went swimming in a nearby hotel pool with her boyfriend and son.
The mom told police she thought the baby was sleeping, but when she was at a laundromat a while later she realized her son was not breathing. When she examined him, she realized his skin was pale and cold to the touch, stated a criminal complaint.
Officers were called to the mother's home, where they discovered the boy with a clenched jaw and blue lips.
Tietsort was then located and arrested. While speaking with investigators, she admitted that she was aware the baby was dead when she returned him but she insisted she didn't kill him.
Police said she also admitted to going to McDonald's with her boyfriend and the baby's body.
Officials later determined the boy died of blunt force head injuries and he suffered a severe injury to his tail bone. According to the criminal complaint, Teitsort told police she made no effort to resuscitate the dead child and did not seek medical treatment.
Tietsort is being held on $500,000 bond.