Beyoncé Is Vegan (Again!) Because #Beychella 2K18
She's bringing Jay Z along too for her 44 day road to Coachella!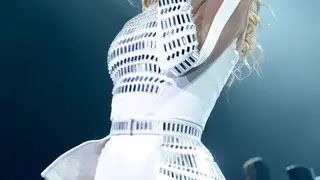 You too can get a copy of her meal plan this time around! She's letting fans join her on her 44-day road to Coachella 2018 with a detailed guide to all her yummy veggie recipes. "44 days until Coachella!! Vegan Time!! Click the link in my bio to join me!" she captioned a series of posts announcing the news. 
And if you want to slay festival season like Beyoncé, click the link in her bio like she instructs. In Bey we trust.