Florida Secretary Of State Michael Ertel Resigns After Photos Of Him In Blackface As 'Katrina Victim' Emerge
The Halloween costume was worn at a 2005 party just months after the devastating hurricane.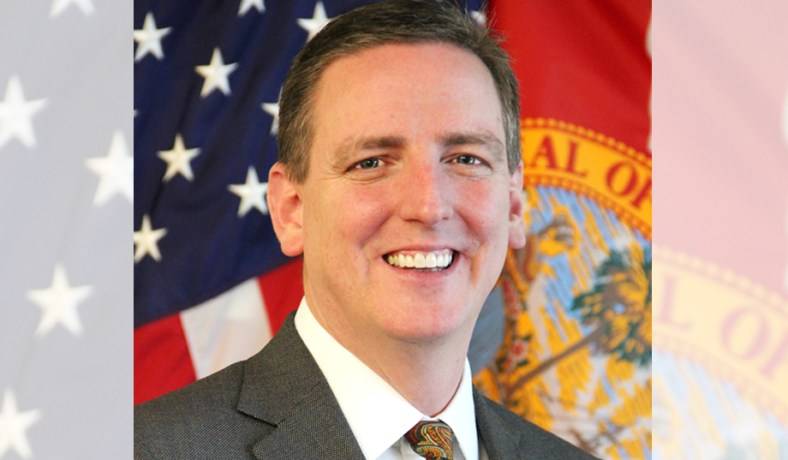 Florida Secretary of State Michael Ertel officially resigned from office after photos emerged showing in blackface dressed as a female Hurricane Katrina victim at Halloween party.
The photos, which were obtained by the Tallahassee Democrat, were taken just two months after the devastating hurricane, which resulted in thousands of deaths.
According to the Democrat, Ertel dressed in the offensive costume just after becoming supervisor of elections in Seminole County.
Ertel confirmed the photos, which depict him with darkened skin, wearing a New Orleans Saints bandanna around his head and a shirt with the words "Katrina Victim," were legitimate.
"There's nothing I can say," Ertel told the paper.
Ertel had won several awards for his work in improving elections and registering more voters, including eligible non-citizens.
After the news of Ertel's resignation broke, Florida Governor Ron DeSantis told reporters he thinks Ertel regretted the photos.
"He's done a lot of good work, but at the same time I've got to have an administration focused on what matters to Floridians," DeSantis said. "I don't want to get mired into side controversies. I felt it was best to accept the resignation and move on …. I want people to be able to lead and not have these things swirling around them."
In his resignation email, Ertel made no reference to the blackface photos nor did he apologize. Instead, he quoted Abraham Lincoln: "These men ask for just the same thing, fairness, and fairness only. This, so far as in my power, they, and all others, shall have."
"It has been an honor to serve you and the voters of Florida," he wrote.