Fox & Friends Called 'Overtly Racist' For Allegedly Dressing Up Black Child As Watermelon During Halloween Segment
"I would've taken my child home."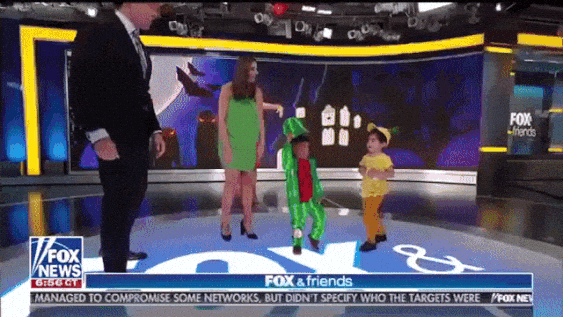 A Halloween costume segment on Fox & Friends resulted in people calling the network racist for dressing what appears to be a Black child in a watermelon costume, reported Raw Story. 
After introducing other children in fantastical costumes, the host changed gears and brought out children dressed as foods. 
"Now we're going to have some organic fruit," the presenter announced. 
During the segment, a little boy named Lucas was introduced as a watermelon

The station was immediately slammed and labeled an 'overt racist'

However, some were not surprised by the segment