Former 'Diff'rent Strokes' Star Todd Bridges Accused Of Threatening Ex-Girlfriend With Several Weapons
The former child actor has had lots of relationship problems lately.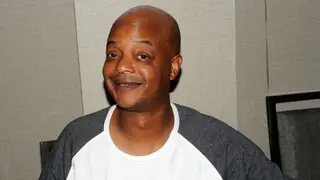 Diff'rent Strokes star Todd Bridges is being accused of something pretty major by an ex-girlfriend and it may cost him in the future.
According to The Blast, the former child star's ex, Tiffany Wolf, was recently granted a temporary restraining order against him after she claimed he threatened her with a slew of weapons, including a crossbow and a taser.
As a result of the order, Bridges is now barred from coming within 100 yards of Wolf and her pets.
The site reports that, based on Wolf's account, she met Bridges on a dating website and on their very first date, he pulled out his Taser and fired it up near her face. Despite the strange gesture, she admitted to continuing to date him, but found herself feeling scared after he allegedly "pulled a gun on a dog because he thought someone was breaking in."
Wolf also went on to reveal that Bridges reportedly admitted to her that "he had shot someone before & did not know whether they lived or died."
She claimed that after she broke up with him in May of this year, he began harassing her on social media a couple months after. She claims that as a result of the stress and nervousness she's experienced from the debacle, she has broken out in shingles and has gone on anti-anxiety medication.
"I am in fear of my life because I know Todd is mentally unstable and has weapons including a crossbow he says he has so he can 'sneak up on people' and a small loaded gun," she wrote in documents obtained by The Blast.
The two have a hearing scheduled for later this month.
This all comes days after it was reported that Bridges has been granted a temporary restraining order, himself, against another ex-girlfriend, Melissa Hill, who he claims is trying to ruin his career.