Look: Bill Clinton Says Donald Trump Won Because He Understands 'Angry White Men'
He also spoke on the Russian hacking interfering with the election.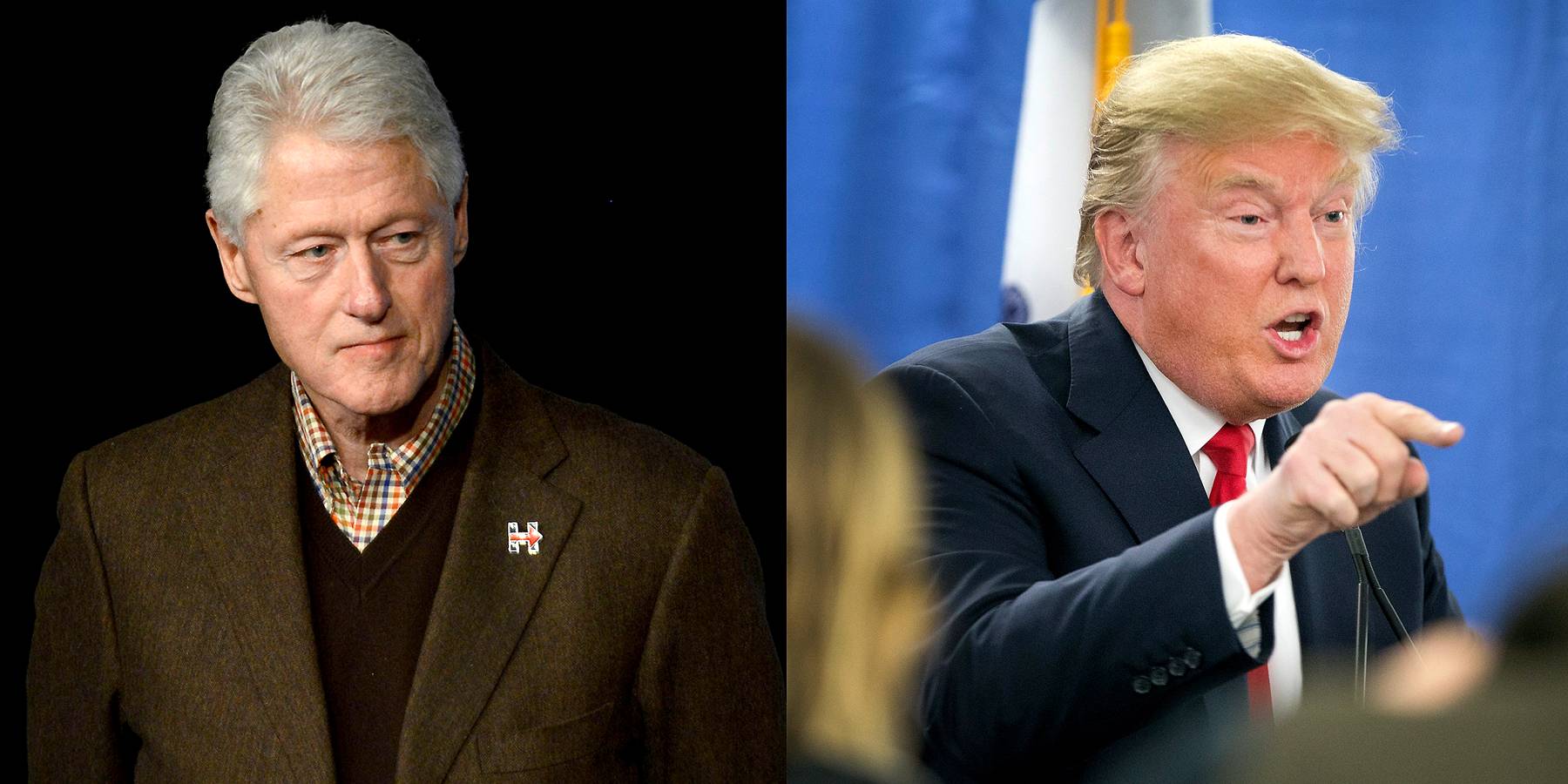 In an interview with an upstate New York newspaper, Bill Clinton said President-elect Donald Trump "doesn't know much," but "one thing he does know is how to get angry, white men to vote for him."
While speaking with a reporter from The Record-Review, a weekly publication serving Bedford and Pound Ridge, New York, Clinton spoke about the reality of what occurred during the 2016 presidential election.
In addition to suggesting that Trump tapped into the anger and bitterness of white men in America, Clinton also placed blame on FBI director James Comey for his wife's loss.
"James Comey cost her the election," Clinton said, according to the paper.
"We were seven points up," Clinton added about how his wife was on track to win until Comey made a last minute decision to re-open the case of Hillary Clinton's email use as Secretary of State just a week before voting day.
According to the Record-Review, Clinton suggested the confusion created by Comey's probe into her emails confused voters and made them distrust the information they were receiving.
When Bill Clinton was asked about the Russian hacking and the role it played in the election,  he simply replied, "you would have to have a single-digit IQ not to recognize what was going on."
In discussing a phone call that Clinton and Trump had the day after the election, Clinton said that Trump spoke with him "like it was 15 years ago," when their families were still close and friendly.
The interview revealed that Bill Clinton still has harsh feelings toward Trump. In response to Trump's claim that he won a "landslide" victory, Clinton answered, "landslide? I got something like 370 electoral votes. That was a landslide."