White Teen 'WoahVicky' Says She Can Use The N-Word Because Of African Ancestry
The Instagram personality known for acting out Black stereotypes posted an Ancestry chart that no one is buying.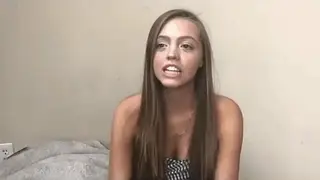 Just when you thought Black appropriation couldn't top the likes of Rachel Dolezal or Danielle Bregoli, a white teenager from Georgia is pulling the ultimate "hold my drink."
Victoria Waldrip, known on social media as "Woah Vicky," is the reason why the word problematic was created. According to Everipedia, the Instagram personality was born in 2000, making her 17 years old.
At first glance, many of her pictures appear similar to other Instagram influencers. However, with "Woah Vicky," the major difference is her use of the n-word and her claim that she's Black. 
In a video posted in July, Vicky alleged she found out she was '25%' Black after doing an ancestry kit

The video went viral and was reposted by Snoop Dogg, Charlamagne Tha God and others. 

On her Twitter, she's repeatedly used the n-word and said its ok because she's black

And the icing on the cake is when Vicky claimed she not only grew up in Zone 6, but that she also ate Kool Aid

Zone 6 is a neighborhood in Atlanta known to have produced rappers such as Gucci Mane, Future and 21 Savage. Although there is no proof that Vicky is from Zone 6, there are several flaws in her story that make it seem unlikely.

According to Everipedia, Vicky attended Marrietta High School (until she left to be homeschooled). Marrietta is located in Cobb County, which means it is highly unlikely the teen grew up in Zone 6. 

Also, there is no way she ate Kool Aid as a child because that's not a thing. It never was. 

And while we're at it, notice the hashtag #zone6firstwhitemillionaire Vicky used in her post. This seems odd since she has been claiming she's Black. 

When people became aware of Vicky's use of the n-word as well as her 'Ancestry' results, they responded exactly as you'd expect

BET News has reached out to Vicky for comment.