Adults Influence Violent Hazing at Black Fraternities, Says HBCU President
Dillard University president and Greek Life scholar Walter M. Kimbrough blames graduated, non-student frats for encouraging hazing amongst undergraduates in Black fraternities.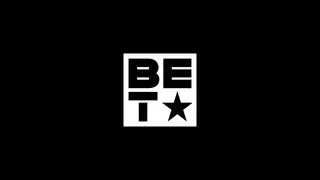 Walter M. Kimbrough (Photo: Kathleen Flynn, Nola.com / The Times-Picayune/Landov)
From violent hazing to a butt-fired bottle rocket, fraternities across the country have been making disturbing headlines. But as Walter M. Kimbrough, the president of Dillard University in New Orleans, wrote in a recent article, Black fraternities and sororities face different challenges than white ones. 
Black sororities and fraternities typically have smaller numbers and less disposable incomes, he claimed, to engage in similar alcohol-centered activities that lead to these tragic issues more prevalent to social fraternities.
"But there are different symptoms that indicate the same dark power or force exists in black groups, one that also creates tragic problems," Kimbrough wrote.

"From the butt bottle rocket man and numerous falls from houses to house fires as well as deaths of pledges from forced consumption, alcohol is the key actor," he wrote.
"Most of the examples presented would rarely be found in black fraternal organizations (or Latin and Asian groups for that matter)."
Redirecting the conversation, the college president pointed to a neglected group that he feels plays a hugely influential, yet overlooked role in the vicious physical hazing endemic that plagues Black organizations.
To emphasize his argument, Kimbrough uses a Star Wars metaphor, likening the influential dark force or power to "extended adolescents" — or rather, recently graduated, non-student fratters who continue to hang out on campus and haze current students. He also lists a number of disturbing hazing arrests involving 27-, 28- and 34-year-old adults to confirm this disturbing trend.
"Why in the hell does a man in his 30s participate in an illegal activity like this?" Kimbrough wrote.
"Because this is all he has to make him feel important. He has a group of undergraduates hanging on every word as he introduces them to the dark side. All across the country, people like him are destroying the ideals of fraternalism."
BET National News - Keep up to date with breaking news stories from around the nation, including headlines from the hip hop and entertainment world. Click here to subscribe to our newsletter.