Black Twitter Is Going In On Post Malone About For His Comment About Hip-Hop
Post Malone is in trouble now.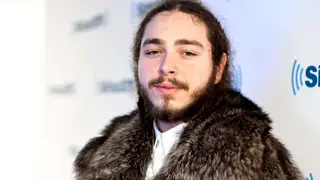 Post Malone got Black Twitter fingers moving on Monday (Nov. 20),  after he stated that hip-hop was lacking a sense of authenticity and "real s**t" during an interview with Poland's Newonce.
To make things even worse, the "Rockstar" artist advised fans to stay away from the No. 1 genre in the country if they were looking for emotionally-rich content. "If you're looking for lyrics, if you're looking to cry, if you're looking to think about life, don't listen to hip-hop," Malone said around the seven-minute mark. "There's great hip-hop songs where they talk about life and they really spit that real s**t, but right now, there's not a lot of people talking about real s**t."
Obviously, Post Malone's comments didn't sit right with Black Twitter. Critics immediately started to tear the rapper apart, accusing him of gaining monetary success from the culture and then casting it away once he was done with it. Others compared him to Miley Cyrus, who also criticized rap and hip-hop after she topped the charts with her hip-hop centric album, Bangerz.
Post Malone definitely isn't the first artist to criticize the current state of hip-hop, but it seems that people are getting extremely tired of musicians minimizing the culture to just a fun and meaningless art. 
Post Malone Made Some Bold Remarks About The Current State Of Hip-Hop

And Black Twitter Had Enough