African-American AP History Being Offered In 60 High Schools As Part Of Pilot Program
More schools are slated to be added in the program's second year.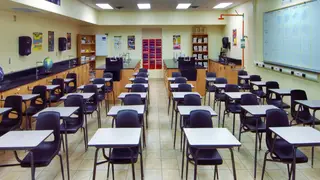 A new pilot program has been introduced for 60 high schools to implement an Advanced Placement course in African American Studies.
The College Board, the not-for-profit association behind America's AP courses, introduced the program, which is expected to add more schools to the roster in the pilot's second year.
According to Education Week, the historic launch was a collaboration between The College Board, academic and cultural institutions, and African American communities on the local and national level.
Students will have access to the benefits of college-level coursework by excelling through the "key connections to the African diaspora and will be the largest and most accessible high school course in the discipline," according to Ed Week.
Students taking the courses will study the Reconstruction Era, Malcolm X and the Black Panther Party's free breakfast and medical programs, as well as film and cultural contributions, including Marvel's Black Panther film, according to TIME.
"Nothing is more dramatic than having the College Board launch an AP course in a field—that signifies ultimate acceptance and ultimate academic legitimacy," Henry Louis Gates Jr., one of America's notable scholars in African-American history who lent his expertise to the development of the AP curriculum, according to TIME. "AP African American Studies is not CRT. It's not the 1619 Project. It is a mainstream, rigorously vetted, academic approach to a vibrant field of study, one half a century old in the American academy, and much older, of course, in historically Black colleges and universities."