Black Students, Students Of Color Reject Increased Calls For Police In Schools
Data shows that police disproportionately arrest and assault Black students.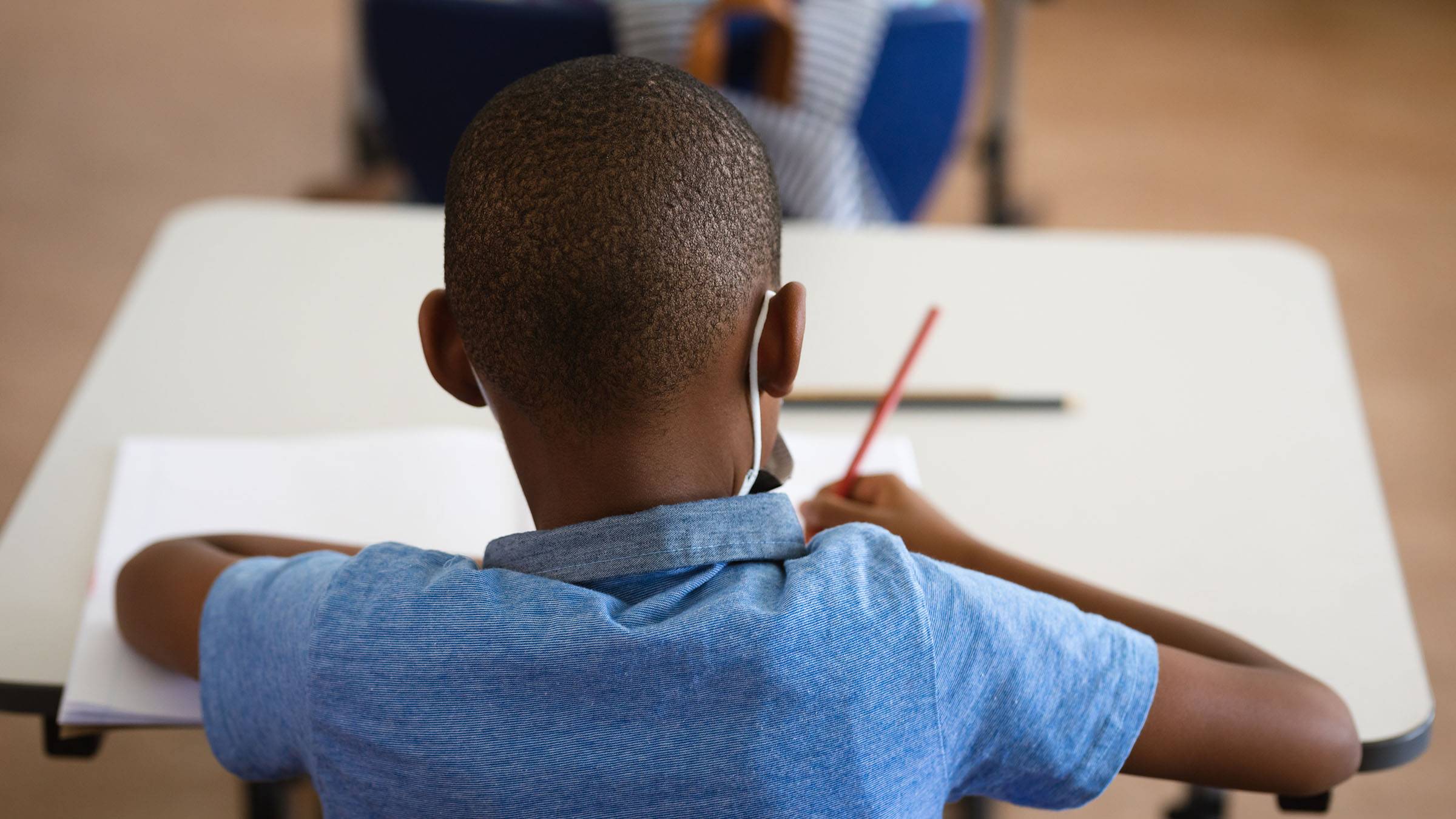 In the aftermath of the May 24 mass shooting at Robb Elementary School in Uvalde, Texas, some have demanded that more police be stationed at schools as a deterrent to potential violence. But Black students across the nation, wary of police violence, are rejecting calls for increased law enforcement presence at schools.
Malika Mobley, the co-president of Wake County Black Students Coalition in North Carolina, told the Associated Press that she witnessed the police using heavy-handed tactics while detaining a Black classmate.
"They were crying, 'Why are you doing this to me? I didn't do anything,'" the Raleigh high school senior recalled. "I was just forced to stand there and couldn't do anything."
The student group has advocated for removing police officers from campus and replacing them with counselors and student support staff.
"We don't see police presence as part of the solution," Mobley said. "If you really think about why police don't make us safer, you can draw connections to all types of tragedies that impact the most marginalized among us."
Mobley is far from alone. Critics say bringing armed officers into schools is the first step toward Black students unfairly entering the school-to-prison pipeline. Annual data collected by the U.S. Department of Education shows that "students of color and students with disabilities are disproportionately referred to and arrested by police in schools," according to a 2020 American Civil Liberties Union report.
Ironically, instead of feeling more secure, the police presence on campus makes Black students feel less safe than their white peers feel, the AP reports, citing research data from a survey of high school students' perception of the police. At the same time, research shows that officers in predominantly Black school districts tend to view Black students as a threat.
"It shows all the physical harms that young people experience by police. It's also the experience of being degraded and made to feel like a criminal because you have to walk down the hallway to your class with several armed cops, who are not there for your safety, who you see arrest your friends, assault your friends," the group's director Katherine Dunn told the AP.
The Wake County Black Students Coalition has worked for several years to remove police officers from campus because of alleged instances of unwarranted police aggression. In one case, an officer was filmed picking up a Black girl and slamming her to the ground, Chalina Morgan-Lopez, a co-president of the organization, told the AP.
"I think it's a reasonable response to want more officers in schools, especially from people who genuinely do feel protected by law enforcement, even though that's not my lived experience," Morgan-Lopez said. "But I think people need to take into account ... that officers do in fact do more harm than they do good."