Twitter Drags Young Hollywood To Hell For Racist Comments Against Amara La Negra In 'L&HH Miami' Premiere
Not a good way to start the year, bruh.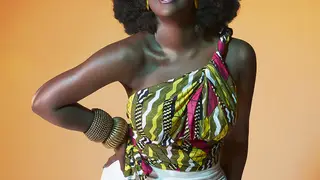 2018 kicked off with the newest addition to the Love & Hip Hop family: the highly anticipated Miami spin-off.
The premiere episode introduced viewers to the various characters of the Miami music and entertainment scene, but none seemed to match up to the effervescence of already fan-favorite Amara La Negra, who quickly became the episode's star with her unapologetic Afro-Latina pride. One person who wasn't here for her self-love, however, was self-proclaimed accomplished producer Young Hollywood, who disrespectfully mocked her. Needless to say, Twitter handled that with the quickness.
Get more positive Love & Hip Hop news with BET Breaks, above.
The gorgeous performer, who is seeking to expand the market for non-cookie cutter Latina representation in music, was hopeful that Young Hollywood would share her vision. However, she learned that he was just another wannabe image consultant who aimed to change her to match the "mold" of the performer he thought to be more marketable.
Take a look at their heated exchange below, where Hollywood disrespectfully mocks Amara by putting his fist up and calling her "psychotic."
While Amara kept it brief by simply leaving the room before clapping back with a quick "F**k you," Twitter took it upon themselves to drag Young Hollywood in her honor.

See how they reacted, below: