Find Out Why Birdman Plans On Removing His Face Tats
The "love makeover" continues.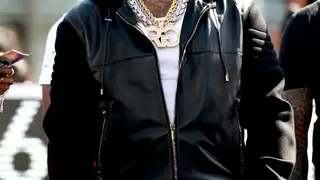 Damn, love is a hell of a drug!
The Cash Money CEO shared his plans of removing his face tattoos via Instagram, informing fans, "Takin tattoos off my face #livinlegend #lifestyle #RICHLIFE #Bryanwilliams #kali."
We can speculate for sure now marriage is possibly in his future. Gucci Mane had his iconic ice cream tat removed from his face as part of his image evolution, and now getting married. We may be reaching with this theory, but just think about it!
In the meantime Stunnaman, we will just wait on the big reveal until further notice.