bell hooks Remembered: Who Is That in Mama's House?
Kentucky writer Asha L. French, Ph.D. laments a literary muse.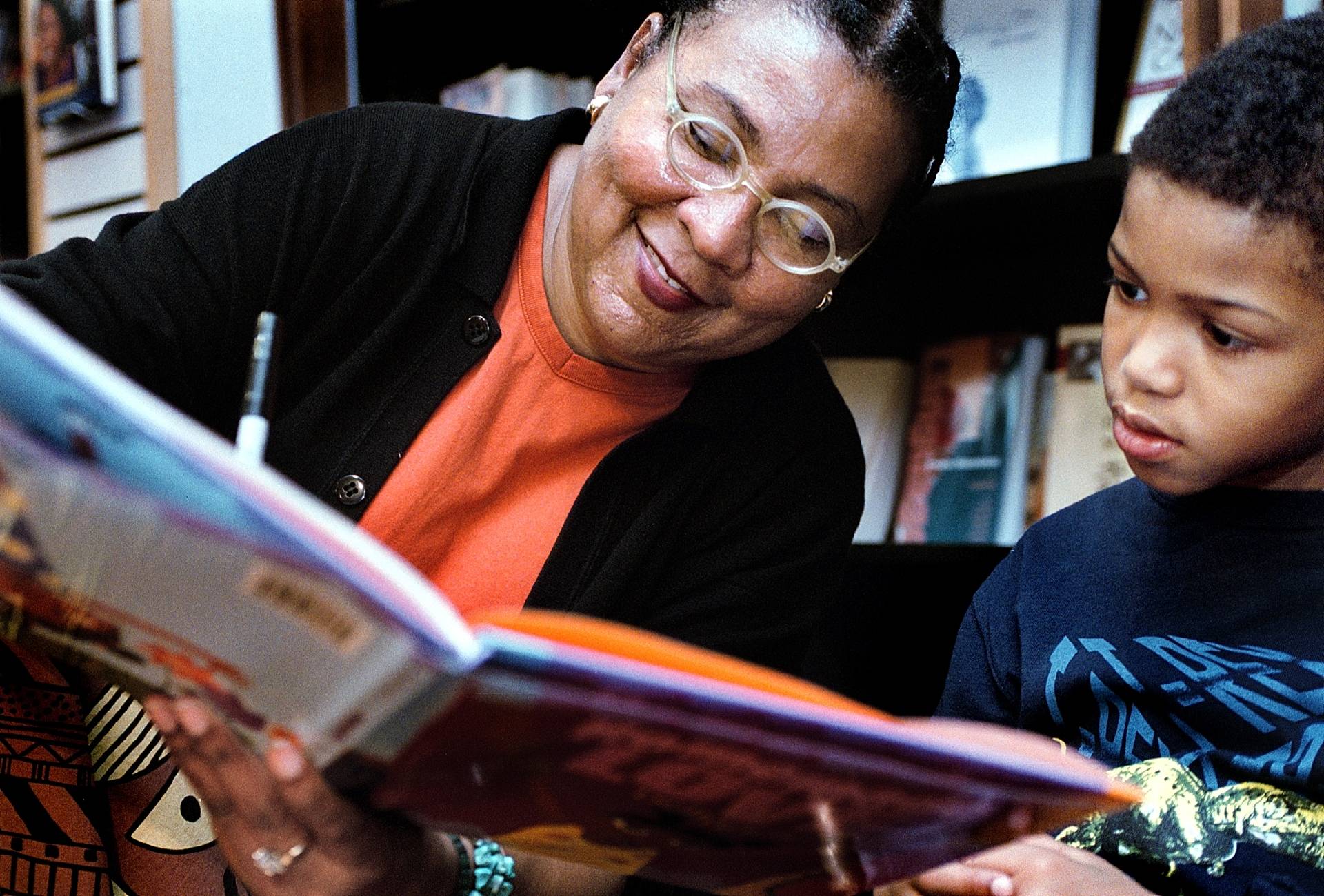 The first time I met bell hooks, I handed her a stack of books to sign. She signed one, teaching me that others' expectations are just data to consider. I was a freshman at Howard University, and I don't think I let myself know that she and I were both from Kentucky. A few months earlier, an administrator had asked me (on the mic and in front of the entire freshman class) if I'd traveled from Kentucky to Washington, DC by horse. I was trying to forget. bell hooks' Black southern lilt was familiar when she asked, "You just brought all your books, huh?" She was staring at half of the contents of my Black Feminism starter pack.
I got introduced to bell hooks in the same place I got introduced to some of the texts she critiqued: mainstream media. When I was in high school, Jada Pinkett-Smith mentioned hooks' Ain't I a Woman? in Essence, so I ordered the book. That year, I rode the school bus learning words that rendered me a Menace II Society character for many years, as in "[Nobody] don't want to hear that s**t, Sharif(ah)." At the time, it seemed convenient to get the wounds and the medicine in the same place; I could turn on the television, watch music videos, then flip channels and see bell hooks on CSPAN telling me why the images I'd just ingested were poison. Mainstream rap and mainstream Black feminism were in lock-step for years; as the Top 40 deteriorated in substance, bell's daughters and sons got (even) sharper. Hip hop journalists denounced misogyny, artists began to tell stories about being mandated to pimp poison, and people without Black friends got to have their Black trauma and deconstruct it, too.
The second time I met bell hooks, I had already left a record of my devotion to her projects regarding deconstruction. I'd survived a stint in "public intellectualism" punch drunk and determined to write without fighting. When my former teacher, Kentucky Poet Laureate Crystal Wilkinson, invited me to hear bell hooks talk about Black girlhood at her bookstore, I dressed for the occasion. I wore a t-shirt I'd hand-painted with bell hooks' likeness. I brought my daughter and planned to tell bell hooks the way her words had shaped both our lives.
We stepped into the bookstore and I almost panicked; I'd never seen the place so full. It was like coming to your (literary) mama's house to find it full of white women packed shoulder to shoulder. Who were these people oddly drawn to the woman who introduced me to the phrase "white supremacist capitalist patriarchy"? The scene reminded me of the high school dances when my friends and I ran to the center of the floor to pop, hands on knees, to Master P's "Bounce Dat Azz," as if we were absolutely certain that we weren't the hoes he was talking about. Or were we pretending to be the hoes he was talking about for three minutes of bouncing? Either way, all these women had gathered around bell hooks as if she had personally called them to the dance floor with her words.
Maybe I'd missed the point all along. I used to think bell hooks wrote especially for me so that I would know I wasn't crazy for noticing what I'd noticed about my daily experiences as a body/text that everybody seemed to read wrong. But this room suggested that what I thought was a family meeting had been overheard by people who were so curious and unoffended that they lined up to buy books about Black love. I felt exposed and unnerved, but I stayed to tell her the way Bone Black: Memories of Girlhood had shaped me as a writer and mother. In this memoir, bell hooks told stories common to descendants of the enslaved: beatings, consequences for talking back, rejection for rebellion. Because she called that residue patriarchy, she was cast as a permanent participant in the battle royale scene of Ralph Ellison's Invisible Man.
In the wake of her death, I've been feeling like a Tupac Shakur fan. I've been reading her, watching her, and unraveling what looks like a conspiracy to hide her golden rules behind the pretense of war. Could bell hooks versus Black men be a conflict as contrived (and imaginary) as East Coast vs. West Coast? Is We Real Cool, a book about Black masculinity, as directed as Tupac's bubble bath photoshoot? Is Bone Black to The Will to Change what "Keep Your Head Up" is to "How do You Want It?" Is bell hooks to Gloria Jean Watson as Tupac Shakur is to Lesane Parish Crooks? Are they both holding hands in the streets of Cuba?
On this vacation between lifetimes, bell hooks has laid down her sword and shield. I imagine she is relieved. I imagine that her grandfather's prophecy has come to pass. He promised that one day, "All the broken bits and pieces of [her] heart would be healed and [she] would be whole."
This wholeness is the gold we must pan for when mourning makes rivers and we struggle to swim.
---
Asha L. French, Ph.D., is a writer living in Providence, Rhode Island. Her book Womanish Girls: Toni Cade Bambara's Pedagogy of Emancipation, will be published by the University of Arizona Press.