SZA Confronts Fan Over 'SZA WACK' Meme
The incident sparked a debate on respecting artists' feelings.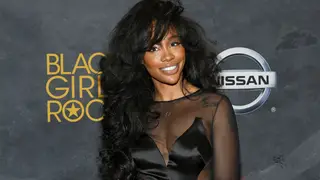 A woman recently courted the ire of SZA when she recreated an insulting meme on her Instagram page targeting the artist.
When the St. Louis songstress caught wind of the SZA WACK instagram post, similar to one that went viral a couple of years ago, she posted a comment on the fan's page.
"I don't think you realize how f****d up that actually is and how hurtful it was back then and hot it RUINED my confidence and desire to perform live," SZA wrote. "Y'all not human it's sad. Really wish you the best. Love."
Out of embarrassment, the woman said she deleted the "SOS" singer's comment, but then received DMs from her in which she expressed frustration over the hurtful joke.
"I just wanna remind you imma PERSON," SZA wrote to the woman. "Like I have feelings and a life and anxiety like anyone else. It's really hard to have courage to get up on stage and even wanna do my job. My feelings matter."
The woman said that after she received a "you're lame as f**k!!" message from an unknown account, she continued telling SZA that her original post was a joke and that she didn't want to fight with her. SZA continued lambasting the woman and threatened to block her.
The incident sparked a debate in the fan's comment section of her post, with many defending SZA and her mental and emotional health. Others simply claimed that SZA should've ignored the whole thing altogether.