Body & Mind: NLE Choppa Is Finally The Person He Wants To Be
The Memphis rapper has already made notable changes in his life this year as he prepares to release the sequel to his breakout 'Cottonwood' project.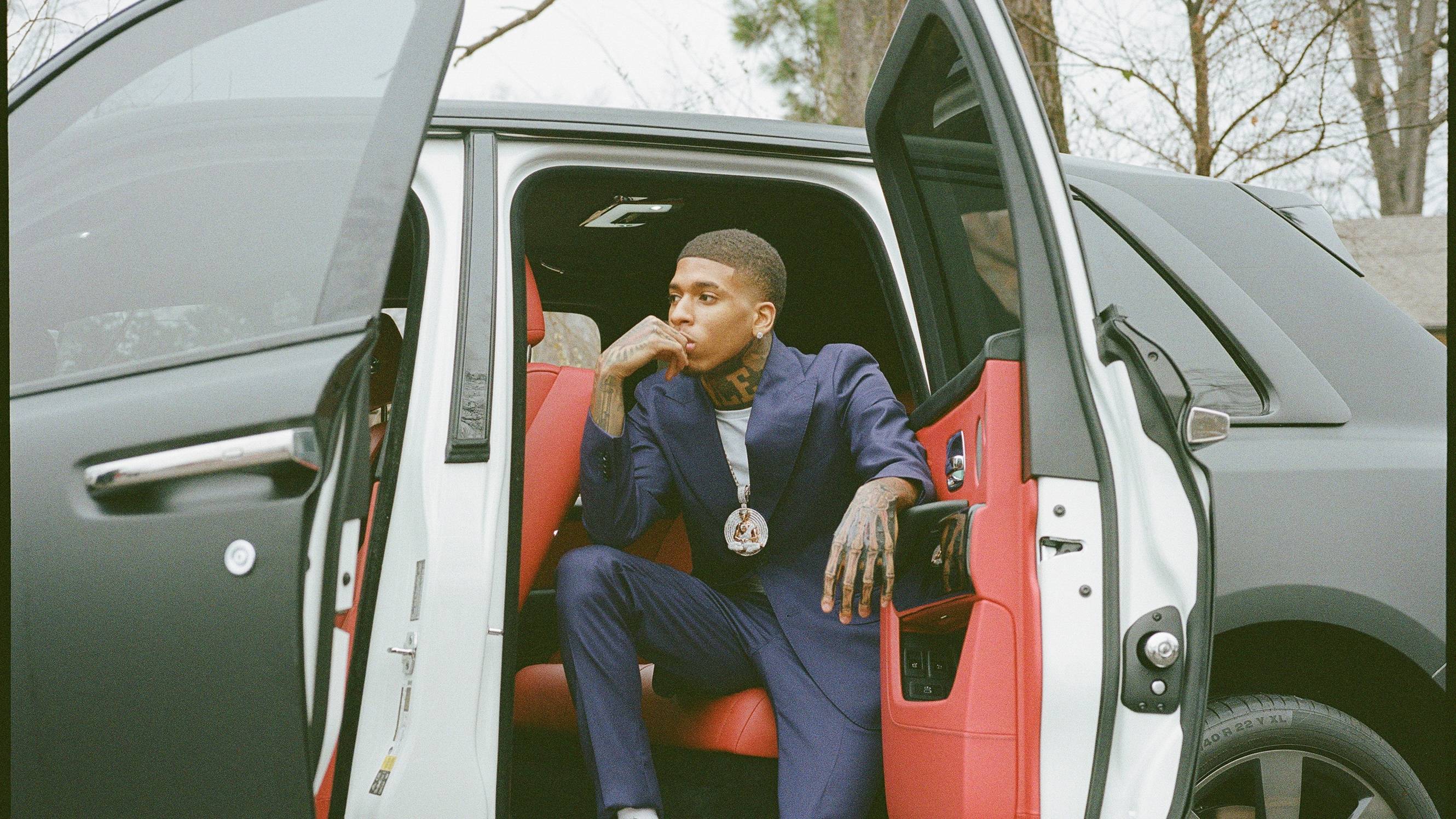 Watching NLE Choppa's rise to prominence over the past several years is like watching a work in progress. Since releasing "Shotta Flow" in 2019, the Memphis native began to make various changes to his lifestyle many felt were for the better.
NLE Choppa, born Bryson Lashun Potts, is a 20-year-old rapper and singer hailing from Memphis, Tennessee. He first gained popularity with his hit single "Shotta Flow" in 2019, which quickly went viral and accumulated over 90 million streams on YouTube. Since then, NLE Choppa has established himself as a rising star in the music industry, delivering a unique blend of hard-hitting rap and melodic singing.
Aside from his music, NLE Choppa is known for his lifestyle changes and activism. He has been vocal about his journey of embracing meditation and going vegan, which has helped him maintain a positive and healthy lifestyle. Additionally, he has made an impact in his community by challenging kids to read 26 million words, a project aimed at promoting literacy and education. In response to the murder of Tyre Nichols by Memphis police, NLE Choppa led protests and used his platform to raise awareness about social justice issues.
In 2023, NLE Choppa is taking his evolution to the next level, as he cut off his signature dreads and released two new singles, "23" and "Champions". These tracks showcase his versatility as an artist and offer a glimpse into his growth and maturity. With his unwavering energy, charisma, and commitment to making a difference, NLE Choppa is sure to continue making waves in the music world for years to come.
Speaking with BET.com, NLE Choppa discusses his plans for 2023, correcting the past mistakes of the original Cottonwood for Cottonwood 2 and the unusual next step in his vegan journey.
BET.com: You Kicked off the year with "23" and "Champions" which are both so inspirational. How do those tracks set the tone musically for the rest of 2023?
NLE Choppa: I guess "23" was the thing of being a new year but you can still expect music of that nature from me. On the other hand, "Champions" kind of set the tone of this is also the balance of music I want to present. So they're both something that will still give you a NLE Choppa feel but than at the same time give them something that's elevated.
BET.com: Last month, you posted a Tweet that said 'Step One: Detachment' with the photo of your locks in a box and a new haircut. What does this mean in terms of the spiritual growth you've been super open about over the past couple of years?
NLE Choppa: Detachment simply means detaching from the outcome and detaching from people that no longer serve their purpose. That's just a journey I took and went on. Within that journey, I found that I'm my best version of myself right now. I'm stronger and found the person I've always been looking for.
So detached from the outcome simply means we do things and sometimes we build this reality of how it's supposed to be once it's done but detached from the outcome is just doing it out of love and whatever happens on the back end is what's meant to happen. Cutting my hair is a symbolic representation of it. It's a representation of three or four years of my life where I went through a lot of traumas, depression, anxiety, mental health issues and how overcame those obstacles. So I cut my hair off to symbolize that I survived it.
BET.com: You participated recently in protests in your hometown of Memphis in regard to Tyre Nichols' murder by police and even spoke to kids last year about the importance of reading. Where does your sense of responsibility come from?
NLE Choppa: It comes with my purpose. Knowing what God has over my life and what he wants me to do so we don't stand for just anything. We are here not to be the sheep. We come here to lead, be a voice and be leaders. It's just a calling on my life where I have to be there every day and every second. If I'm not, I'm cutting God short.
BET.com: It's been a year since you dropped "Me vs. Me" which was hard AF. "I.Y.B" is my s--t. Where are we at in terms of your next project "Cottonwood 2" and who have you been working with?
NLE Choppa: Cottonwood 2 is one of those projects where it's going to solidify me even though I'm kind of solidified already. At the least, it'll solidify me even more. It's like the proof is all in the pudding throughout the album. I got a bunch of features on there from some good guys. I don't want to give too much of the scoop up but it's the best music that my fans will have heard to date.
BET.com: The original Cottonwood could be considered your breakout project. You're definitely a different individual now than when the first was released around 2019. How will Cottonwood 2 reflect where you are now while serving fans of the original?
NLE Choppa: On the first Cottonwood, I feel like I cut myself short. I didn't put my best music on there and didn't put the best visuals behind it. I just didn't put my best foot forward. It was my breakout year and the best year of my life. I feel like I kind of messed up my breakout year because a lot of things got in my head and by the end of the year, I was kind of in a slump. Cottonwood 2 is pretty much letting everybody know that it came back full circle for me. It's giving me another chance with a breakout year and now it's like how do I capitalize? How do I make this project the best foot forward? How do I redeem myself from the last one even though the last one's gold?
BET.com: You have your vegan food truck and herbal supplements that have been doing well. Can you explain the growth in your vegan journey compared to when you started?
NLE Choppa: I've grown a lot. I went from eating Impossible and Beyond Meat thinking that was healthy to the point in my life where I can go on raw and alkaline diets. I just eat straight vegetables and fruits - nothing cooked. I feel like the next step in my diet is a breatharian, where people just breathe and don't eat. I don't think I'm ready for that though. I'm at the upper echelon of my diet.