Alyssa Milano Refers To Herself As A 'Person Of Color' And 'A Gay Man' In Absolutely Insane Tweet
She is getting dragged for the caucasity.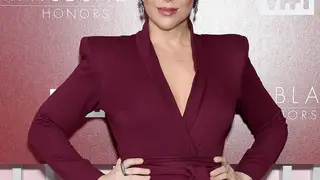 This is what happens when white liberalism goes wrong.
In effort to have a witty response after being asked if she were transgender, actress Alyssa Milano aligned herself with everything she is not. She is now getting dragged to a Who's the Boss? hell.
After being slammed for the comments, she doubled down even more and tweeted, "I'm glad this tweet invoked conversation. I'm so sorry it offended some. I see you and hear you. But just a reminder, empathy is not a bad thing. Nuance is important and literal interpretation is not always intended. And I can identify with and not identify as. Both are powerful."

Twitter showed no mercy, see below:

Hopefully, Alyssa Milano learned a lesson on this Sunday.