Raekwon: 'Separate Your Business From Your Friends'
Wise words from the Wu-Tang Clan rapper.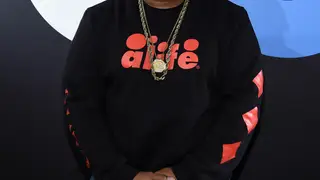 A recent interview with Jan DeLeon and Raekwon had the Wu-Tang Clan rapper opening up to share his mentoring side.
He dropped a lot of gems as the conversation drifted towards his advice for younger artists who are looking to break into the music business.
"There's a lot of people that don't have great intentions and they'll be right there next to you rooting you on and acting like they're genuine, but they don't really give a f**k about you — they're there for their personal pleasure," he shared in the interview. "So I always say make sure your team is solid and you're handling business. Have the people there that are important to regulate what's going on around you… This is how things get messed up, when people just allow other people to come in."
Raekwon went on to talk about how his personal experiences resulted in wanting to help old friends "get out of the hood," but that you also can't help someone who doesn't want to help themselves. 
"Like I said, you never know if they're really down for the get-down when it comes to that," he explained. "So I think it's important to just lay it out at the top. And if you feel that person is worthy of that job, give it to them. Don't give it to them just because it's your homeboy. You definitely can't help everybody, but from us being from that project mentality, we always want to come back and help a few people out that we can because we love them. But if you're not doing the job, you're in trouble."
Wise words from the Chef.
Check out the interview in full below.
BET.com is your No. 1 source for Black celebrity news, photos, exclusive videos and all the latest in the world of hip hop and R&B music.
(Photo: Jamie McCarthy/Getty Images for GQ)