Critics Fire Back at NYC's Proposed Ban on Large Sugary Drinks
Critics have called Mayor Michael Bloomberg's proposed ban on large sugary drinks an infringement on personal liberties.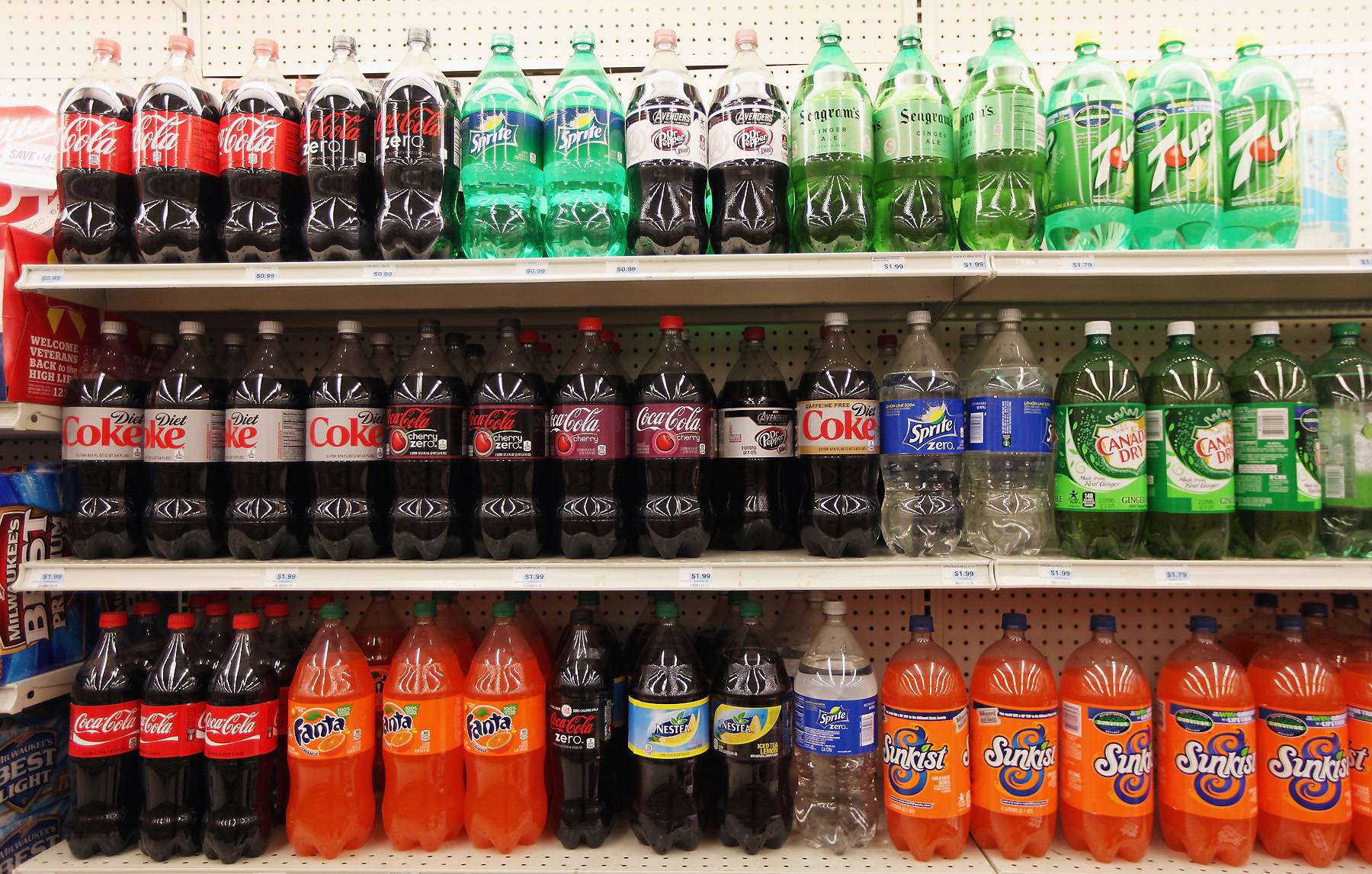 Americans, we just love us some soda.
Past studies have found that the U.S. consumes more cola and sugary drinks than any other nation in the world — perhaps that's why we also have one of the biggest obesity problems. Now, soda alone cannot be blamed for the obesity epidemic here. We have our sedentary lifestyle, poor eating habits, areas with no grocery stores and lack of access to quality health care to consider.
But more and more data shows that sugary drinks, such as colas (diet included), sweet teas, fruit juices and energy drinks, contribute to us being overweight and obese, especially among African-Americans.
Think about it: one 16 ounce cola from a fast food joint has 200 calories and 54 grams of sugar. Now think about the people who drink three or four of those a day? That's almost a third of our recommended daily caloric intake — and none of those drinks offer any nutritional value.
So how can we get people to break their caffeine and sugar dependency?
Last week, New York City Mayor Michael Bloomberg offered up a possible solution: Banning super-sized sugary drinks from street carts, restaurants and movie theaters.
Some are hailing it as a step in the right direction, but not everyone is welcoming this with open arms. Some critics have called this ban an infringement on personal liberties and have accused the government of overstepping by telling people what they can and cannot drink and eat.
George Will, an ABC News correspondent, said on This Week, "Regulating the size of these drinks at some outlets will do nothing about it [the American obesity problem]…what this really says is, what Bloomberg is saying, the government helps with your healthcare, the government's implicated in your health, therefore we own you."
Other critics question whether or not this ban will really help bring obesity rates down. David Just, who teaches behavioral economics at Cornell University, pointed out to NPR that this doesn't include sugary fruit juice, shakes or even Starbucks drinks, which are loaded with sugar and calories, too. He also believes that this ban will impact people with less money, who tend to drink more sodas. "I'm afraid this proposal is targeted more at class than obesity."
Bloomberg's proposal needs to be approved by the city's Board of Health in order for it to be made a reality. If they approve it, the ban would go into effect in March 2013.
This isn't the first time Bloomberg has been under fire for his public health legislation. Over the years, he brought about a smoking ban in restaurants and parks throughout the city; banned restaurants from using trans fats in their foods; and forced them to place signs of the grades that health inspectors have given them. Also during his tenure, the Board of Health passed a law forcing restaurant chains such as TGI Friday's, McDonald's and Kentucky Fried Chicken to show the calories of their items on the menu.
Tell us what you think! Do you think a ban on 16 ounce drinks will bring obesity rates down?
BET Health News - We go beyond the music and entertainment world to bring you important medical information and health-related tips of special relevance to Blacks in the U.S. and around the world. Click here to subscribe to our newsletter.

(Photo: Mario Tama/Getty Images)