Future Has Another Lawsuit on His Hands
He and Rocko aren't going to be cool for a while...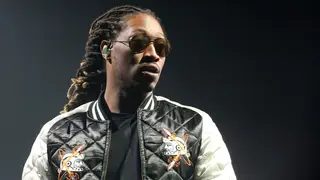 Rocko targeted Future with a lawsuit in June. He sued his former collaborator for $10 million, alleging he breached his contract with A1 by signing a side deal with Epic Records, which cut off Future's profits from Rocko's pocket.
TMZ now says Future is countersuing Rocko, arguing that his deal with Epic is legit and binding. He also claims A1 still owes him for recording costs and album advances, each worth $10,000 per release.
Future did initially sign to A1 years ago, however after he jumped ship to Epic, Rocko shared old clips of his former artist admitting how much he was helped by the A1 boss in securing meetings with Epic headman L.A. Reid.
Oop. No public reply to Future's lawsuit has been made by Rocko yet. This whole thing is getting a bit messy.