Louis York Sing the Praises of 'Clair Huxtable'
Production duo come together as singers to celebrate beloved '80s TV mom.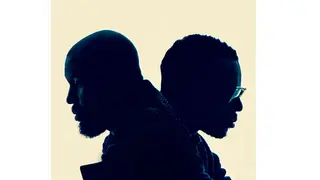 The production team of Claude Kelly and Chuck Harmony have decided to come from behind the boards for their vocal close-up. The two have united as the singing duo Louis York and made their debut this week with their new single, "Clair Huxtable."
A message-driven cut, the song celebrates women who act with dignity like the iconic mother (played by actress Phylicia Rashad ) on the  groundbreaking TV sitcom The Cosby Show. Ironically, the track was released the day after Rashad was honored at the 2015 BET Honors. Paying homage to the acting vet's signature role, Kelly croons: "It's not the way she styles her hair, or the designer clothes she wears / Her silhouette's one of a kind, but most of all she's got a beautiful mind."
Want to find out the other traits Louis York find irresistable about the beloved fictional '80s mom, click here to take a listen.