Morris Day Claims Prince's Estate Barred Him From Using the Time Band Name
He explained his side of the story on his Instagram.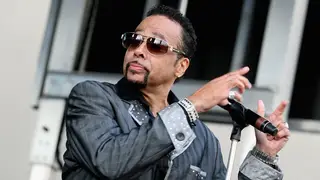 Morris Day is claiming that the estate of the late singer Prince has barred him from using the name Morris Day & The Time.
As the lead singer and frontman of the funk group, The Time, for the last 40 years, Day headed to his Instagram to share that he was told that he can no longer work under the name Morris Day & the Time, according to Variety.
"I've given 40 years of my life building up a name and legacy that Prince and I came up with," he wrote in a social media post, adding that when Prince was alive there was never an issue with the name's use.
He continued: "However, now that Prince is no longer with us, suddenly, the people who control his multi-million dollar estate want to rewrite history by taking my name away from me, thus impacting how i feed my family. So as of now, per the Prince Estate, [I] can no longer use Morris Day & The Time in any capacity."
Back in 1981, Prince started the group The Time, who went on to have hits like "Jungle Love," "The Bird," and "Cool."
According to Billboard, Prince Estate's initial letter about rights to the bands' name dates back to the 80s where an alleged 1982 agreement showed that Prince's company would own rights to the name, The Time. A letter obtained by the outlet further explains.
"Mr. Day has no right to use or register 'The Time' in any form," the letter reads. "That includes use and registration of the trademark 'Morris Day and the Time.'"
A representative from Prince's estate responded to the Instagram post in an official statement obtained by the New York Post stating that they were "surprised and disappointed" at Day's reaction.
See their response below:
"Given Prince's longstanding history with Morris Day and what the Estate thought were amicable discussions, The Prince Estate was surprised and disappointed to see his recent post. The Estate is open to working proactively with Morris to resolve this matter. However, the information that he shared is not entirely accurate."