Top 5 Black Thought Verses After His 35-Minute Freestyle
A bit of reminiscing never hurt anyone.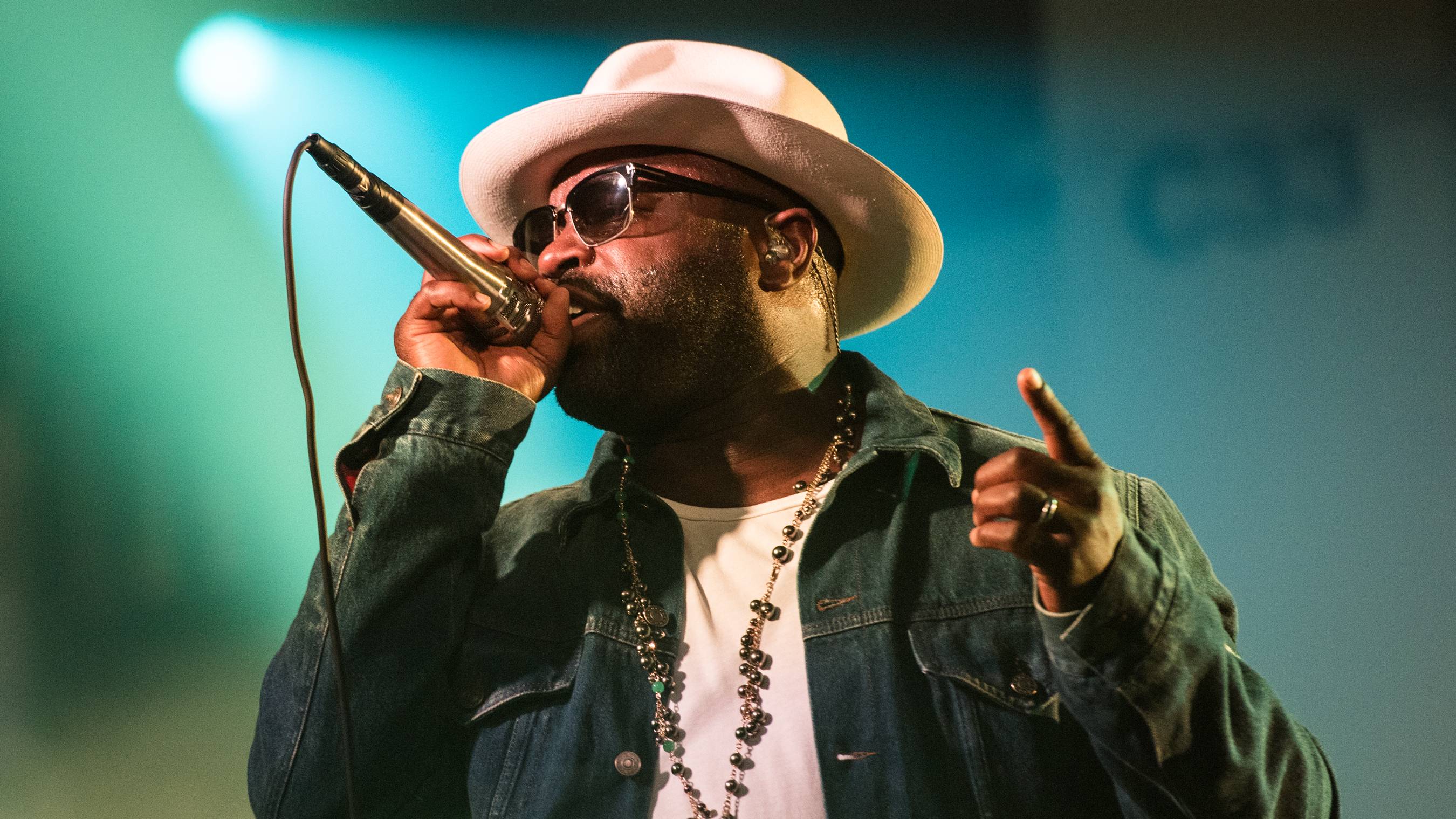 Black Thought recently united with J.Period for a new mixtape, with the legendary Roots emcee spitting over various music remixes from the late James Brown.
Released on Monday (March 27), the project between the two legends has the Philly native rapping for over 35 minutes straight over beats with remixed records from the legendary singer. Broken up into 19 different sections, the freestyle ranges between a few seconds and four minutes.
"YES. WE PRESSED RECORD," Period captioned an Instagram post revealing the mixtape cover. "Want to hear Black Thought spit for 35 straight minutes over nonstop James Brown remixes?? We thought so. Listen to The Live Mixtape: JB Edition featuring Black Thought—Out Now!"
With the release of the new project, we thought we'd do a little reminiscing about other times Black Thought delivered a verse in a big way. Below are our top 5 selections.
The Roots' "Clones"

Album: Illadelph Halflife (1996)

There are few cuts out there better than "Clones," and the fact that Thought could stand out among his legendary Roots crew during it is something to marvel at. "The matador, shorty connoisseur / Stompin' whatever you build to the floor / Similar to that of a dinosaur / I told you I'm the rap predator / You insist to imitate, what for!? / Superstar n****s is 10 percent real / 90 percent invented for a f****(n' record deal / Comin' with somethin' veterans can't feel / I hit you like a steel anvil / Because you grafted off the next man's skill." Not only was the verse a killer one, but it was also a critique of the culture at the time.

The Roots' "Step Into The Realm"

Album: Things Fall Apart (1999)

Who could forget "Step Into The Realm"? The cut is a Things Fall Apart classic that has Thought describing his past vividly in Philly, including the bars: "Building this Fifth foundation in the wilderness / Thoughtless, trespass and enter Thought's fortress / Limitless interest, paid to the order of the / Cypher, slaughterer, my mic slapping you senseless / Defenseless, n****s never moving me inches / The beat Fifth, invisible in the trenches."

Freddie Gibbs & Black Thought "Extradite"

Album: Shadow of a Doubt (2015)

While not for his or the Roots' work, Thought still delivers the goods (no surprise) on Freddie Gibbs' "Extradite" from his 2015 album Shadow of a Doubt. In the song, the Indiana and Pennsylvania natives trade bars about America's justice system and the street life that often leads people there. "Tryna understand why I wanna kill a man / With high hopes like rubber tree, plants, and ants / We cheat death with each breath / The only one who make it last forever is Keith Sweat / You ever see a body lyin' dead in the streets yet / Then eat breakfast?" Sheesh!

The Roots' "Table of Contents, Pt. 1"

Album: Things Fall Apart (1999)

"Table of Contents, Pt. 1" was pivotal in its attempts to sell The Roots' 1999 album Things Fall Apart to their hardcore fans, and it was Thought's verse that was the clincher. "Thought the dark one, fearsome, slump son / My vocal just a knuckle that sucker punched the drum / Hip-hop, yo, that's my hustle and it kill a kingdom / That Fall Apart to drastic proportion / Lost ones out there, you better stand clear / The Fifth Dynasty, it be a world premiere."

The Roots' "I Remain Calm"

Album: Do You Want More?!!!??! (1995)

On "I Remain Calm," Black Thought uses some incredible wordplay over his witty bars while following the song's theme of being peaceful, even though the legendary rapper could damn near eat anyone's lunch when it comes to spitting over beats.