The Top 23 Most Anticipated Albums of 2023
These joints should already be on your must-have wish list.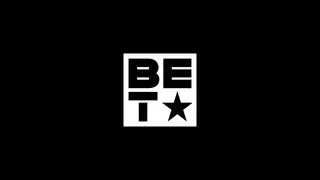 Listing the most anticipated albums in any year can sometimes feel like an exercise in futility. Artists are artists, and everything we love about artists doesn't always fit cleanly into the calendar. Visions change, energies evolve, and before you know it, your favorite artist has just pushed back the release date you were impatiently waiting for.
On the flip side, with digital distribution being the backbone of the modern music industry, arguably, it's the best time ever to be an artist. Artists have more room to drop newness on their audiences without any lead time at all. The surprise album was all the rage in the 2010s. Major artists seemed to break the internet with unexpected releases on the regular. 
It feels like the 2020s are somewhere in between the hyper-scheduled 2000s and the spontaneous 2010s. So it's common to hear artists mention that they're working on an album or say their album is "coming soon" with no further details included. I mean, we hear they're working on something. But do they really mean it?
So in that sense, yes, it's a challenge compiling a list of the albums we're most excited about for next year when you never really know which artists may decide to drop a surprise album on the culture, and which ones may change their minds and decide to hold off until the coast is clear enough for them not to be lost in someone else's viral moment.
But that's the beauty of this particular timeline that we're in: For artists, all options are on the table. And as fans, we get to sit back and enjoy the ride... and the music.
Without any further ado, here are BET's top 23 most anticipated albums of 2023 (in no particular order).
Cardi B, 'TBA'

For Cardi B fans, it's been a long five years since the release of her classic debut album, Invasion Of Privacy. To say that Cardi hasn't been feeding her audience is a misnomer. 

The "WAP"-creator consistently drops chart-rising singles. For all of us wanting a fresh body of work from Cardi B, the hiatus ends officially next year. During a visit to The Breakfast Club, she said she has "no choice" but to put it out in 2023. 

"I have like a couple of songs that are definites," Cardi B explained. "I don't know what's going on with me. I need just to make up my mind and put it out."

Nicki Minaj, 'TBA'

It looks like there's a new Nicki Minaj project coming in 2023. In an interview with I-D while discussing her record-breaking success with "Super Freaky Girl," Minaj described how she's "really happy" and "is in a great place." 

Then she revealed that she was in album mode. "I feel like whenever I'm happy, I deliver the best music," she said. "And in order for me to deliver the best music for my album — which is coming out soon — I have to tap back into the essence of hip hop." 

Nicki Minaj hasn't released a full-length effort since 2018's Queen. 

It looks like the wait is finally over for fans of the super MC.

Doja Cat, 'TBA'

Doja Cat remains remarkably prolific, and that trend looks to continue in 2023. Speaking with REVOLT, Doja outlined her upcoming release plans. "I have a project that's going to be quite consistent, hopefully, which is coming up next and is the real album, the real project," she said. 

"But before that, I would like to put out some singles that don't really connect to it in any way. They're just fun things that I would like to put out." She also expects inspiration from one of hip hop's most legendary groups: the Beastie Boys. "Beastie Boys will hit you with hard, loud, and crazy rap," she said. "... But they'll also hit you with real raw '90s punk, which I love, or smooth techno that feels sexy and sleek." 

Doja Cat's talented enough to pull off any sound under the sun—and music fans can't wait to hear it.

Travis Scott, 'Utopia'

Travis Scott's been teasing Utopia since July 2020 right after "FRANCHISE" (with Young Thug and M.I.A.) topped the Billboard Hot 100, so this project has been highly anticipated for some time now. 

During a discussion with WWD in 2021, he described the sound as "psychedelic rock," so by the sound of it, he's taking tracking in a fresh direction than we've heard from him previously. 

Travis Scott's on an incredible run. 

Utopia will be Travis Scott's fourth studio album (following Rodeo, Birds In The Trap Sing Brian McKnight, and Astroworld), and each release has gone platinum, with the latter two both debuting at number one. 

We'll see if the streak continues in 2023.

Chief Keef, 'Almighty So 2'

Chief Keef finally released his highly anticipated album, Almighty So 2 (the sequel to his impressive 2013 mixtape, Almighty So). He announced in a tweet in October 2022 that the project would hit streams on December 16, then released the project's second single, "Racks Stuffed In A Couch". 

As the original release date neared, Sosa pushed AS2 back to January 20, 2023. 

"Keef pushed almighty so 2 back, so Christmas is canceled this year," said Jaela on Twitter, hoping to hear Sosa's latest. 

We're right there with you, Jaela.

Chance The Rapper, 'Star Line Gallery'

For his next album, Chance The Rapper is pulling inspiration from the trade routes Marcus Garvey created across the African diaspora in the 1920s and merging it with his perception of modern art galleries. 

Speaking with Complex, Chance says the project, Star Line Gallery, is "going to be all Black artists from everywhere around the world with all different experiences, but a connection, and in conversation with me and my collaborators to create new pieces that show what it means to be Black right now." 

The Chicago impresario always pushes the margins. It's exciting to see how far beyond the brink of breach Star Line Gallery ventures creatively.

Gorillaz, 'Cracker Island'

From the press release, the Gorillaz 2023 project, Cracker Island sounds like a super trippy experience. "Cracker Island is the sound of change and the chorus of the collective," described guitarist Noodle. 

"The path to 'Cracker Island' isn't easy to find 'cos it's underwater," said singer 2D. 

The Gorillaz are probably the largest virtual band in history, so of course, the project comes with colorful descriptors. With a tracklist boasting Thundercat, Bad Bunny, Beck, Stevie Nicks, Adeleye Omotayo, Bootie Brown, and Tame Impala—by every measure, Cracker Island looks to be an event. 

Mark February 24, 2023, on your calendars for your next audio trip.

Boldy James, 'Drug Dilla'

Boldy James has been slowly reaching favorite rapper's favorite rapper category. His stellar trio of albums with Alchemist (Price of Tea In China, Super Tecmo Bo, and Bo Jackson) have all received critical acclaim. 

Now it seems the Detroit MC will release a project with one of hip hop's most storied producers: the late, great J Dilla. "I had the last of the Dilla stash," he said in a conversation with the Trill Store. 

No word yet on the exact release date, but Boldy James over Dilla production sounds like a match made in music heaven.

French Montana, 'Coke Boyz 6: Money Heist Edition'

Expect another volume of French Montana's lauded Coke Boyz series in 2023. The New Yorker rapper shared a visualizer on Instagram promoting the release. Fully titled Coke Boyz 6: Money Heist Edition, the project features Max B, Stove God, T Dot, Ayoub, Chinese Kitty, Kenzo B, and D Thang. 

French is one of those artists that ride the line between the streets and clubs with impressive precision. Expect another full length full of bangers from the Uptown legend.

IDK, 'Simple 2'

IDK and Kaytranada have found that magic feeling. Their 2022 release, Simple, was one of the year's most invigorating listens. 

And it looks as if the pair will follow up that success with a highly anticipated sequel in 2023. In late November, IDK quote tweeted the original announcement for Simple with "Pt.2 coming…" 

Few details are available currently. 

We're still waiting on the cover art and official release date. But we're certain IDK and Kaytranada will continue to push the innovation.

Che Noir & Big Ghost, 'TBA'

Che Noir released two highly praised projects in 2022. Food For Thought and The Last Remnants both showcase the Buffalo, New Yorker's raw yet refined lyricism and knack for visceral storytelling. 

It appears she intends to keep pushing the pace next year. In September, Che took to Twitter to confirm two projects fans will receive from her: a project entirely produced by her and a project produced by celebrated producer Big Ghost. 

Look out for buttery rhymes over grimey beats from Che Noir and Big Ghost in 2023.

Griselda, 'WWCD 2'

Griselda's Shady Records released group project, WWCD (What Would Chinegun Do) is one of the most revered in the Buffalo collective's catalog. 

So when Benny The Butcher talked about his hopes for WWCD 2 in an interview with XXL, fans of Westside Gunn, Conway The Machine, and Benny The Butcher started salivating. Benny said: "I can't wait until I get that phone call and say we're working on WWCD 2. I think that's only right. I think that's some shit that should come at the end of the year." 

There's not much information available besides this quote from The Butcher. But it's enough to build excitement for another round from Buffalo's finest.

Don Toliver, 'Lovesick'

Fans have been pining for Don Toliver's Lovesick for over a year. The Houston artist finally gave a taste of what's to come just in time for Thanksgiving with the release of "Do It Right"—a hip hop and dance music hybrid that samples the S.O.S. Band's "Take Your Time (Do It Right)". 

The track is the first off of Lovesick, which arrives in 2023.

Macklemore, 'Ben'

Macklemore has an active 2023 lined up. He's releasing his first album in five years, Ben, and has announced a 19-date European and UK tour. 

In a recent conversation on the Armchair Expert podcast, the Best Rap Album Grammy-winner revealed that he'd briefly relapsed on drugs during the COVID-19 pandemic. 

Macklemore's always been an artist who embeds his life into his music, including his addictions. No doubt he'll have much to share when Ben arrives next year.

Braxton Cook, 'Who Are You When Nobody's Watching?'

Julliard-trained jazz-R&B artist, Braxton Cook, has been honing his skills since his stellar 2020 EP, Fire Sign. In 2023, he looks to continue his musical odyssey with Who Are You When Nobody's Watching? 

With two singles already released, "90s" (featuring Masego) and "MB (For Ma'Khia Bryant)," the table is beautifully set for fans to experience Braxton Cook's newest vision.

Jennifer Lopez, 'This Is Me… Now'

Jennifer Lopez's first album in eight years feels like a sequel to one of her most popular works. In November, JLo released a visualizer on Twitter with the cover art to 2002's This Is Me… Then, that morph's into the cover art for her 2023 album, This Is Me… Now. 

The tweet also came with the project's tracklist. Two touchpoints stand out in the press release announcing the LP. First, it provides insight into her chosen direction, stating that This Is Me… Now "chronicles the emotional, spiritual and psychological journey that she has taken over the past two decades." The press release also says, "In addition, these autobiographical stories informed by the album will result in other very personal projects that will be released next year… more to come on that." 

Looks like JLo is planning much more than just one album in 2023.

Oddisee, To What End

Oddisee returns with his first album since 2017. Arriving January 2023, To What End is described as a 16 track project that "tackles everything that comes with a dive into human psychology, in particular incentive and motivation" and features appearances from Bilal, Phonte, Freeway, C.S. Armstrong, Olivier St. Louis, Haile Supreme, among others. Oddisee has always been one of hip hop's most thoughtful rapper-slash-producers. We're excited to hear what PG County's finest has in store in 2023.

Marcus Strickland, 'The Universe's Wildest Dreams'

In August 2022, Marcus Strickland sent a celebratory announcement to his audience over Kickstarter. It said: "Thanks to all my amazing backers, we are fully funded, and The Universe's Wildest Dream is projected to release in January 2023!" 

Strickland raised over $20,000 for his latest release, which is described as "an eclectic Afro-Futuristic sound, the album raises awareness about the miracle of Planet Earth through Pan-African aesthetics that bring together many genres of black music." 

Strickland says that he wrote most of the project during the COVID-19 lockdown in New York City. We can't wait to hear what magic Marcus has in store.

Youngboy Never Broke Again, 'Black'

Youngboy Never Broke Again seems to have a never-ending floodgate of new music always on the way. He released seven projects in 2022 and has another planned for the top of the year. 

While previewing his collaboration with C-Murder, "Hell For This," Youngboy announced, "My next album named 'Black' dropping this January; just wait and hate until then." 

Black will be his fifth full-length studio album and the first released on his new label home, Motown Records.

Kelela, 'Raven'

Kelela's 2017 album, Take Me Apart, felt like a revelation in the progressive R&B space. The celebrated work landed on multiple year-end lists and was championed for its vulnerability and ambitiousness. 

Six years later, anticipation is building for her follow-up, Raven. She told Rolling Stone that Raven is an "affirmation" of feeling alone as a "Black femme working within dance music." 

If  "On The Run" (produced by Kaytranada with lyrics by Junglepussy) indicates the vibe we can expect from Raven, Kelela will be an early entry into album of the year conversations. 

Look out for Raven to fly onto DSPs come February 2023.

The Roots, 'End Game'

2023 looks like the year The Roots will finally release their long-awaited 17th studio album, End Game. DJ Funkmaster Flex premiered a track possibly off the project called "Misunderstood" (featuring Erykah Badu and Tierra Whack). 

So far, the song hasn't received a formal release, but after announcing the title six years ago and reportedly recording over 260 songs for the album, and confirming in August that the project is 60% complete, it appears End Game is officially right around the corner.

Danny Brown, 'Quaranta'

Anticipation for Danny Brown's upcoming album, Quaranta, reached a fever pitch in August with the release of "Winter," a blistering single produced by Brown himself that many assume is a part of his next project. 

Brown first began talking about Quaranta in 2021. In an interview with Ruff Criminal, he stated that the "album is done" and was in the "mixing phases" at that time. The title "Quaranta" is number 40 in Italian and the Detroit lyricist turned 40 years old that year. 

Danny Brown approaches every track with his penchant for hard rhymes and an overflow of imagination, so expectations are super high for Quaranta.

Yazmin Lacey, 'Voice Notes'

Reportedly, Yazmin Lacey has spent the past two years recording her upcoming album, Voice Notes. 

The East London songstress released the first single from Voice Notes on November 22. The track "Bad Company" is about the duality of her personality. "We often want to ignore those ugly parts of ourselves, but there's something powerful and humbling in acknowledging it." 

Lacey's enchanting octaves and neo-soul vibes are the perfect appetizers for audiences as she readies the main course. 

Voice Notes arrives March 3, 2023.

Justin "The Company Man" Hunte is an award-winning journalist, producer, and creator of 'The Breakdown,' a popular video series on YouTube. The Los Angeles-based multihyphenate currently serves as the Vice President of Production & Acquisition at Behind The Scenes Network.