HBO Max, Sony Pulls 'The Boondocks' Reboot
This despite receiving a two season order from HBO in 2019.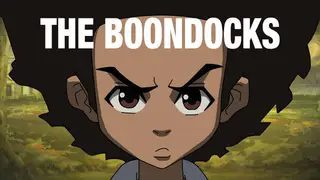 Sadly, The Boondocks is not coming back … for now, at least.
Deadline reported this past weekend (Feb 4) that sources close to the matter confirmed that Sony Pictures Animation and HBO Max will not be going through with the deal despite the highly anticipated animated comedy receiving a two season order in 2019. The news piggybacks off of the series failing to return with the 50-minute special they promised back in the fall of 2020.
The reporting confirms what voice actor Cedric Yarbrough, who plays Tom DuBois on the series, revealed about the show's return in an appearance on the Geekset podcast earlier last week. Per Movie Web: "I hate to say this, but… The show is, right now, not coming back," Yarbrough said "I don't know if this is breaking news, but we've been wanting to do the show. And Sony… they decided they're going to pull the plug. So, I don't know. Hopefully, maybe one day we'll be able to revisit. If we don't then that's what that is. But, I wish the show was coming back."
The good news is that Sony is reportedly in the process of figuring out other options for the series. The legendary show, which originally aired for four seasons on Cartoon Network's Adult Swim and saw the late, legendary John Whithersoon play Pops, would have had Aaron McGruder return as showrunner and serve as executive producer. Additionally, the original voice cast featuring Regina King, Gary Anthony Williams and Jill Talley was going to return as well.
Only time will tell if another network picks it up.