A$AP Rocky Performed In A Cage For His First Sweden Performance Since His Arrest
"I brought you here today for love and unity."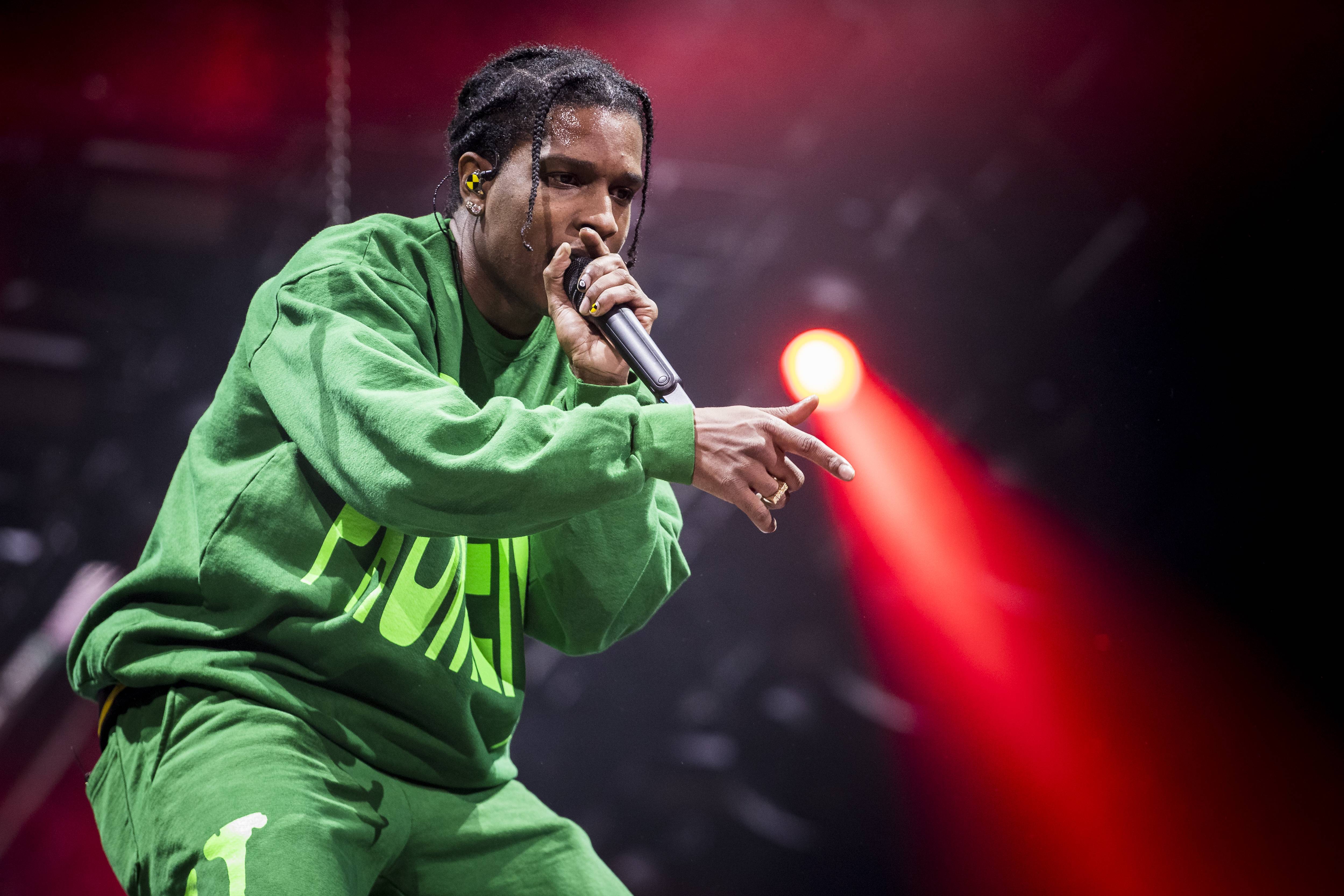 On Wednesday night (December 12), Harlem rap and fashion star A$AP Rocky made his return to Sweden for the first time since his headline-grabbing international snafu with the Swedish authorities — and he had quite the message.
His summer plans got derailed after he got into a street brawl and was subsequently arrested for aggravated assault. Rocky was finally released in August after he spent most of July behind bars awaiting trial wherein he was ultimately found guilty of assault despite not serving any sentenced jail time.

Despite the final verdict, it seems Rocky has taken things in stride following his ordeal. Most recently, Pretty Flacko told TMZ that he wanted to help raise awareness for immigrants and the country's impoverished population. He also said that he wanted to design new prison uniforms for inmates at the Swedish jail where he was held. 

Rocky was back in Sweden this week and held his first performance in the Scandinavian country this past Wednesday night (Dec. 11), according to the Associated Press. Although he didn't get to perform in the actual prison where he was detained as he'd hoped, the Harlem rap artist still made a statement, which might be his biggest yet.

During the show, lights came on to reveal Rocky dressed in green from head to toe and standing atop a metal cage that closely resembled a jail cell in the middle of the stage. The inside of the cage was packed from front to back with male dancers. 

Launching into a medley of his greatest hits, Rocky bounded atop the cage above his dancers as the crowd went wild

In the final act of the concert, Rocky joined his backup dancers inside the cage where he finished the rest of the show, an obvious reference to his recent incarceration.

"I brought you here today for love and unity. That's why I brought you here," he told the crowd at one point. Rocky made it clear he still has love for his Swedish fans. "Today, there's people who were fortunate enough to buy tickets today, and to you people, I thank you for coming...Today there [were] people who couldn't afford it, and they still made it here, and I love you...The whole message today: spread love and have f**kin' fun."

While Rocky didn't directly mention his ordeal, barring a few jokes, his message was loud and clear. An 18-minute clip of his performance found its way on YouTube, which you can check out below.