Over-the-Counter Drugs: A Prescription for Confusion
Used improperly, some of these medicines can be lethal.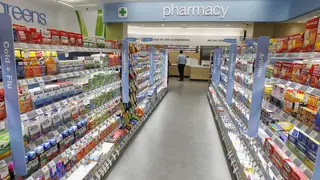 At Able Care Pharmacy & Medical Supplies in Enfield, Connecticut, Ashraf Moustafa often tries to avert disasters involving drugs displayed on his store's shelves.
Moustafa, the pharmacy manager, recently spoke to an elderly woman seeking ways to treat dark blue patches on her arms. Instead of suggesting any remedies, he asked the woman what medicines she was taking and discovered that she was dangerously mixing over-the-counter anti-inflammatory drugs with aspirin and the prescription blood thinner, Plavix. He sent the woman to the hospital, fearing that she was suffering from internal bleeding.
"People have the impression that if a drug is approved for over-the-counter use, then it must be much safer than prescription medicine," Moustafa says. "That's when trouble happens."
Many consumers mistakenly assume that OTC drugs can do no harm. But when improperly used, these medicines are lethal, killing hundreds of Americans and causing tens of thousands of hospitalizations every year, federal data show.
Possible risks can easily be overlooked, given aggressive drug marketing and limited patient safeguards. With OTC treatments proliferating and multiple products containing the same potentially dangerous ingredients, searching drug store aisles for appropriate medical remedies can be a prescription for confusion.
Problems with OTC drugs could get worse, as the United States population ages. While people of all ages have been harmed by these medications, elders are at greater risk, because they take more medicine, experience more adverse reactions and have more difficulty understanding health information.
Last year, the Gerontological Society of America and Consumer Healthcare Products Association convened a national summit, calling for research into ways to improve these drug labels and how to better educate patients about these medicines' potential risks.
BET Health News - We go beyond the music and entertainment world to bring you important medical information and health-related tips of special relevance to Blacks in the U.S. and around the world. Click here to subscribe to our newsletter. 
(Photo: REUTERS/Fred Prouser/LANDOV)