The Weeknd 'After Hours Til Dawn': Man Falls To His Death At Philadelphia Tour Stop
The incident took place on July 14.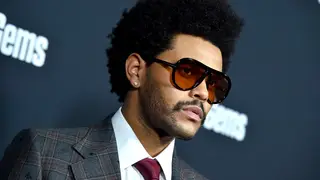 The Weeknd kicked off his After Hours Til Dawn tour with his first stop in Philadelphia, but the highly-anticipated event ended in a tragedy when a 32-year-old man reportedly fell to his death.
According to KYW-TV, on Thursday (July 14), Hugo Sanchez was sitting on an escalator rail at Lincoln Field when he lost his balance and fell close to 40 feet shortly before 11 p.m. He was taken to Thomas Jefferson University Hospital, where he was pronounced dead right before midnight.
The  Philadelphia Police Department confirmed that there's no indication of foul play and called the incident "an unfortunate accident."
Bob Lange, senior vice president of communications for the Philadelphia Eagles football team, which operates Lincoln field, said the incident possibly happened after the concert was over as people were leaving the venue, New York Post reports.
The singer's After Hours til Dawn tour highlights the most popular tracks from his most recent studio album, After Hours which was released in 2020, and Dawn FM, released in 2021.
At this time, Sanchez's family has declined to make a statement but did confirm that funeral arrangements are being planned.
The Weeknd is headed to Gillette Stadium in Boston, MA, on Thursday (July 21) before heading to Soldier Field in Chicago, IL, on Sunday (July 24) for the first leg of his music tour.