Mendeecees Gives Judge a New Reason to Get Out of Jail
See what he's saying this time.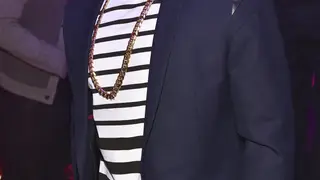 Mendeecees Harris is still pushing to get out of prison early and this time he has another reason. This time, it might work.
According to Bossip, his current attorney, Dawn Florio, stated in the court documents that Mendeecees's sentence isn't valid because he was locked up under guidelines that expired the year prior to his sentencing. She adds that his old laywer, Donald Thompson, is allegedly to blame because he should have filed an appeal of the eight-year sentence, but failed to do so.
As reported earlier, Florio also said her client's involvement in the coke and heroin ring is incorrectly portrayed — the reality star says he never sold the drugs; he just pushed them.
His lawyer says the judge gave her client a sentence that was completely unfair and deserves a review. She adds that everything could be properly rectified by reducing his sentence. However, the feds have declined the bid for a lower sentence, giving the reason that the court lacks the authority to do so.
Mendeecees, who has been pushing to have his sentence reduced by three years for some time, argues that he would do more good outside of prison, speaking to kids and helping keep them off the streets.
See how Mendeecees's ex, Samantha, factors into his recent relationship drama with BET Breaks, above.