Judge Removed From Former Officer's Case In Death Of Atatiana Jefferson
Ex-Fort Worth, Tex., policeman Aaron Dean is facing a murder charge for Jefferson's October 2019 shooting death.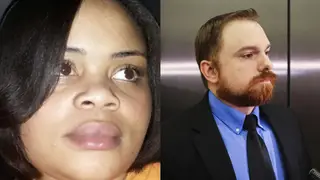 A judge assigned to preside over the trial of former Fort Worth police officer Aaron Dean in the death of Atatiana Jefferson has reportedly been removed from the case.
According to CBS News, a former state appellate court justice granted the defense's motion for recusal Tuesday (June 28) after attorneys successfully argued Judge David Hagerman showed bias against them during a recent hearing about the trial date he set.
Related to Dean's indictment, Hagerman had presided over more than two years of court proceedings.
Hagerman had gone back and forth with the defense about scheduling issues at a hearing earlier this month. He had already delayed the trial multiple times at the defense's request and wanted to stick with a June 23 start date. The lead defense attorney said it conflicted with a vacation request he had previously filed.
After that hearing, the defense filed a motion to recuse Judge Hagerman, accusing him of treating their team with hostility.

Dean is facing a charge of murder for  Jefferson's shooting death in October 2019.  According to an affidavit, the 28-year-old woman was playing video games with her 8-year-old nephew. But the front door to her apartment was left ajar to let in a breeze. A neighbor called the police to report the open door.
Dean and his partner opened a fence gate and walked into the back yard. Body-camera footage captured Dean shining his flashlight through the back window of the house. Jefferson heard movement outside and picked up her firearm and went to investigate.  As she looked out her back window, Dean opened fire, killing her.
The family has since filed a federal lawsuit against the city of Fort Worth, blaming the police for the boy's emotional trauma.