'Grey's Anatomy' Star Isaiah Washington Announces He's Voting For Trump
The controversial actor explains why he supports 45's policies.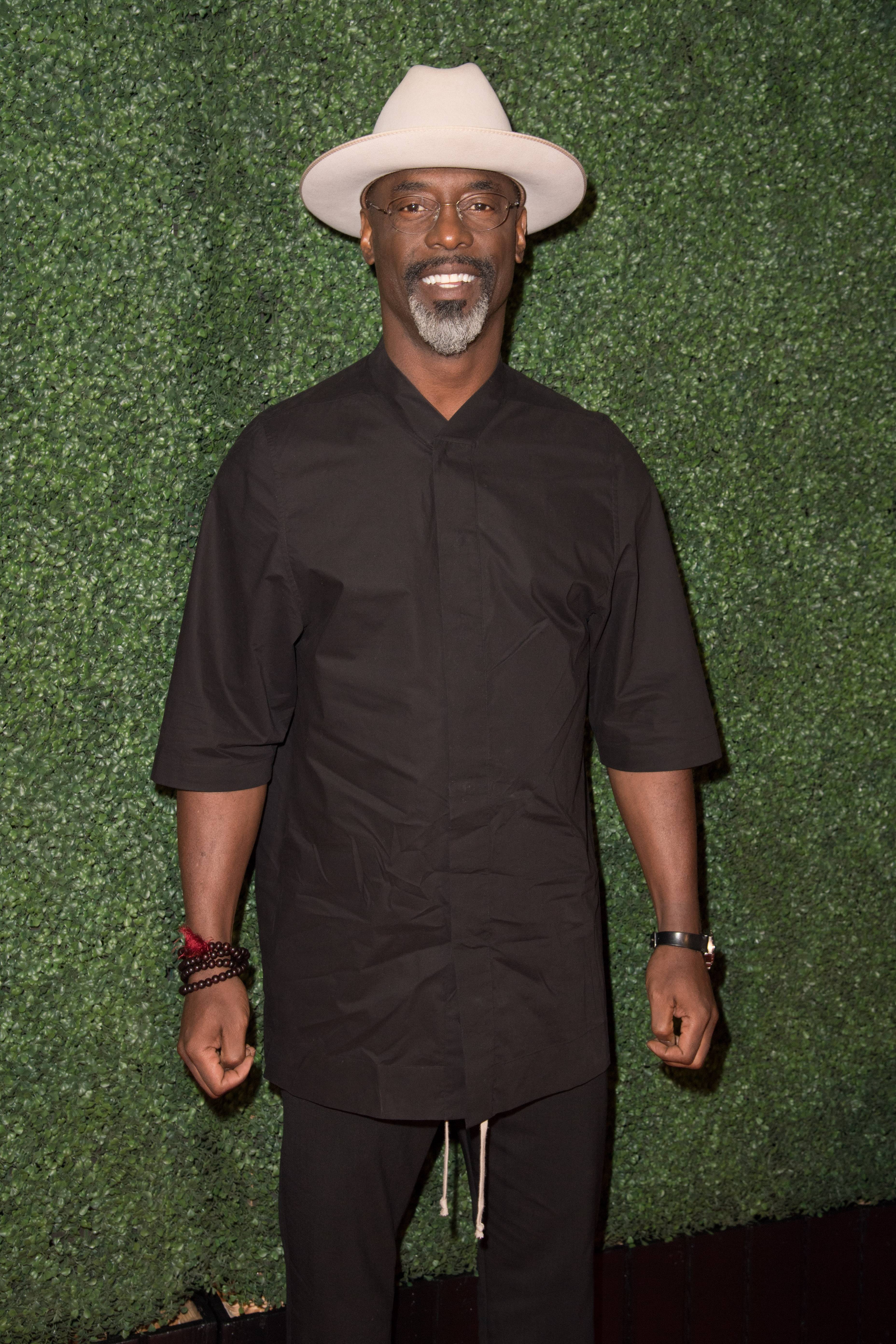 Former Grey's Anatomy actor Isaiah Washington, who was famously fired from the drama for hurling a homophobic slur at a co-star, opened up on Fox Nation's Nuff Said about his decision to leave the Democratic Party, and why he supports Donald Trump's policies.
In the clip, the actor defended "closeted" Hollywood conservatives, explaining that he feels some are afraid to "come out" because their views do not align with those of the Democratic Party.
"You got a lot of conservative or centric libertarian-minded people that really care about other people but they are terrified to come out of the closet and say anything that's not in line with the Democratic Party," he told host Tyrus.
The star of The 100 went on to reveal that he supports the #WalkAway movement, an online campaign encouraging people who feel left behind by the Democratic Party to explore other alternatives, such as the Republican Party.
After stressing that Democrats are "not doing enough" for the Black community, he explained that he will be co-signing Trump's support for the First Step Act: a bill which would reduce a prisoner's sentence for good behavior and help to assimilate him/her into society upon release.
"I'm going to support the policy over the person," he said. "Walking away is a sacrifice. There's a risk and there's a penalty for it but you have to walk away when it matters...and the reason I chose to walk away from the Democratic Party...is that something doesn't feel right."
Back in April, Washington praised Trump in a tweet for recognizing and inviting him to the White House to celebrate the First Step Act. In the same breath, he criticized President Obama for refusing to "give him any support regarding Africa or the Black Agenda."
"I voted for 44 twice... Not once in 8 years was I given any support regarding Africa or the Black Agenda, but 45 invites me to the WH to celebrate the #FirstStepAct," he tweeted.
Around the time Obama was elected, Washington was in the thick of a public behind-the-scenes controversy on Grey's Anatomy. The actor admitted to using a homophobic slur in an argument with his then-co-star Patrick Dempsey. In a 2007 interview with Larry King detailing the quarrel, he explained that he felt provoked by Dempsey and used the offensive term to articulate how he felt the actor was treating him. He said he used the slur to convey "somebody who is being weak and afraid to fight back."
Needless to say, his explanation did more damage than good.