Omarosa: "I Miss Michael Every Single Day"
Grieving for fiancé Michael Clarke Duncan, she does All-Star Celebrity Apprentice for his charity.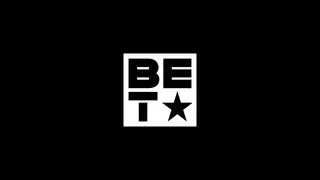 Six months since the love of her life, actor Michael Clarke Duncan, passed away at age 54 after suffering a heart attack on July 13, Omarosa Manigault is struggling to cope. "There are reminders of him everywhere," she confided in a sometimes teary interview. She explained why she agreed to be on All-Star Celebrity Apprentice and how she's going on with her life. 
I know this is a difficult time for you. How are you doing? 
I was doing okay, progressing through the stages of grief, but then dates came around — his birthday, Christmas, our wedding date — and I was thrown back to day one. Something will remind me every day. I went to a friend's house over the holidays and The Green Mile was on. I still have wedding gifts coming to my house. I have the invitations on my dining room table with stamps on them. Michael's dirty clothes are still in the hamper. His shoes are exactly where he left them by the door.
So why did you decide to do Celebrity Apprentice again?  
At first I said no. It was just seven weeks since Michael's death, and I was really, really down, huddled up in the house by myself. Michael had a charity, the Sue Duncan Children's Center in Chicago, and I couldn't pass up the chance of giving those kids $250,000. So when the producers called and asked me to reconsider, I thought, "Pull yourself together and go represent Michael's kids."
How was the experience? 
I was doing really well until Piers Morgan showed up. I wasn't looking for pity, but he was so vulgar and nasty. My castmates called him out in the boardroom and went to the powers that be saying "enough is enough." Some people thought I was trying to exploit Michael's death. But I went on and did what I needed to do. I was a new and improved version of myself. I knew when to speak up and when to be quiet, but still be competitive. What made it all worthwhile, and the only time that I experienced pure joy since Michael died, was walking in and handing over a check to those kids. 
Now that it's over, how are you keeping busy? 
I'm focused on my ministry. I'm an ordained minister. I took a position at a Baptist church here in Los Angeles as an assistant pastor.
I hear you've started to do some acting. 
Yes. There are six or seven things lined up. Michael pushed me. He got his agency to represent me. I was on sets with him for three and a half years, never missed a movie shoot. So when I'm doing what Michael taught me, I'm carrying on for him and I feel closer to him. We had three years that were amazing. True love. I'd give anything just for another day. 
BET.com is your #1 source for Black celebrity news, photos, exclusive videos and all the latest in the world of hip hop and R&B music. 
 (Photo: Frederick M. Brown/Getty Images)