Gambia Leader Approves Life Sentence for 'Aggravated Homosexuality'
President Yahya Jammeh reportedly signed the new bill into law in October without informing the public.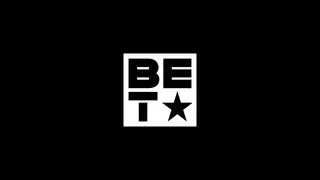 Nearly two months ago, Gambian President Yahya Jammeh reportedly signed a bill into law that orders harsh penalties for the nation's gay community.
Yet, according to AP reporters who allegedly obtained a copy of the anti-gay legislation, government officials have yet to publicly inform Gambians of the new law.
If found guilty of "aggravated homosexuality" — a term for a crime that targets HIV or AIDS-infected people deemed to be gay and "serial offenders" — suspects could be sentenced to life in prison. Parents, guardians or individuals "in authority over" underage suspects are also subjected to charges.
"The vague and imprecise provisions of this law could be used to arrest and detain anyone who is believed to be gay or lesbian, and contributes to the already severe climate of hostility and fear for LGBT people in the country," said Steve Cockburn, Amnesty International deputy regional director for West and Central Africa.
At least nine women, four men and a 17-year-old boy have been arrested between Nov. 7 and Nov. 19, Amnesty International reports. Detainees who do not "confess" their sexual orientation are allegedly threatened with torture, rape and other internationally condemned abuses.
"Arresting and torturing people based on their sexual orientation is shameful, and inventing new crimes with even harsher sentences is scandalous," Cockburn said. "Gambia's new law not only flouts African human rights obligations, it violates its own constitution, which says that all people must be equal and free from discrimination before the law."
Considered one of Africa's most outspoken anti-gay leaders, Jammeh ordered the LGBT community in 2008 to leave the country or risk decapitation, AP reports.
BET Global News - Your source for Black news from around the world, including international politics, health and human rights, the latest celebrity news and more. Click here to subscribe to our newsletter.

(Photo: Carlos Garcia Rawlins/Reuters)