'College Hill: Celebrity Edition': We're Handing Out Superlatives!
Find out who we've labeled 'The Smartest Person In The Room'!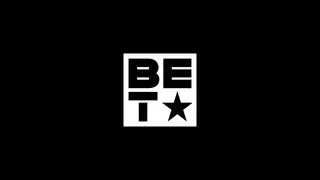 The first season of College Hill Celebrity Edition is currently airing on BET. The reboot of the original College Hill series shakes things up by giving celebrities a taste of college life, but can they swing it at Texas Southern University? Ray J, Stacey Dash, Nene Leakes, Lamar Odom, Big Freedia, Dream Doll, and India Love give it the old college try — pun intended — and it's obviously entertaining. But do you find yourself watching and trying to place what their personality types would mean on campus if they were getting the whole college experience? Don't worry, you won't have to because some superlatives are matched up to each of your favs with a breakdown of how they measure up.
Most Likely to be Pageant Queen - India Love

India love is the consummate pretty girl. She'd be the most likely to enter the many pageants that happen on campus, whether it would be Miss Freshman, Miss Texas Southern University or a Miss A Phi A.

Lowekey Most Astute - Nene Leakes

Nene Leakes can be cool, but she also puts on a tough exterior which may cause you to get the wrong impression of her. She really seems like the type that people would underestimate academically only to find out that she's actually the person you need to study with if you want to get an A.

The Smart Jock - Lamar Odom

There's a pervasive stereotype that jocks usually aren't smart, but that's not the case with Lamar Odom. He may have other struggles, but when he puts his mind to his work, he does what needs to be done.

The Party Plug - Big Freedia

Promoters also get a bad rep because, let's face it, many of them come off as shady. However, anyone who has ever attended college, especially an HBCU, knows there's always that one person who always knows about the good events and they keep it real about where you should go for a good time. That's the person you want to be friends with, but the problem is, everyone wants to be their friend, so getting the scoop from them in time for the next event may be hard and if you want to do something good for homecoming, you better talk to them months in advance.

The Smart Student That Will Still Fight - Dream Doll

This is self-explanatory. There's always that student who is rough around the edges, but they're still smart and get good grades. However, they don't always know how to let things slide, and being in a school environment like a college campus can be a triggering adjustment. Sometimes, they might not throw hands at school, but if you get into it off campus, they're the one you want in their corner.

Smartest Person in the Room - Ray J

Everyone knows that one student who never shows up to class. It's likely because they're bored out of their minds. After all, they think they know all they need to know and don't apply themselves. These are the ones who come close to failing but then pull off some miracle at the last minute where they can eke out a passing grade.

The Not-So Thuggish - Big Slim

Slim Thug changed his name to Big Slim, understandably. But he's that student that you'd probably stereotype solely based on looks only to be pleasantly surprised that looks can be deceiving.

Black Conservative/College Dropout - Stacey Dash

Black Conservatives with extreme views may sometimes have difficulty around other Black folks if they don't find their tribe. That's what happened to Stacey Dash. College was rough, and she didn't want to swing it anymore, so she left, so she has a double superlative.